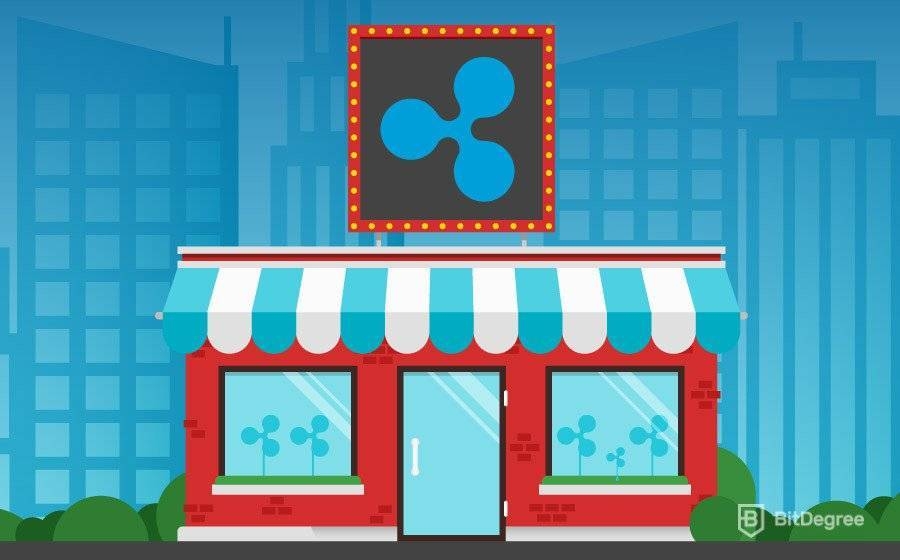 For every cryptocurrency that exists, there are hundreds of thousands of enthusiasts that back them up. Some people do it purely for financial means, others believe in the crypto's future and want to support the cause. Whatever the reasoning behind it might be, it is clear that everyone has a favorite.
That's why today I would like to tell you how to buy Ripple - one of the most popular and successful cryptocurrencies in the world.
To start things off, I'll tell you a bit about Ripple itself. I'm sure you might already know quite a bit about this cryptocurrency (you probably wouldn't be reading this guide if you didn't), but a nice refresher will be good for a fluid start. After that, we'll talk about why and how to buy Ripple, where to do it and so on.

Did you know?
Want to get smarter & wealthier with crypto?
Subscribe - We publish new crypto explainer videos every week!
How to Track Cryptocurrencies? (3 BEST Tracking Platforms Revealed)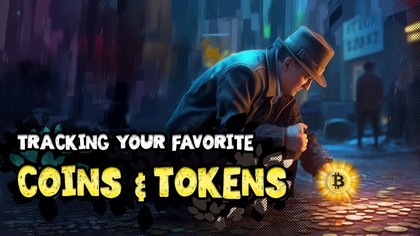 What is Ripple?
Now, before we begin talking about Ripple, it is important to distinguish one simple thing - the cryptocurrency that we call "Ripple" isn't called "Ripple".
Latest Deal Active Right Now:
REDEEM $600 PRIZE
Binance Cyber Monday
Attention new Binance users: this Cyber Monday, you can score up to $600 in rewards by completing special tasks. Activate this amazing Binance Cyber Monday deal using the code – 49316610!
Expiration date : 05/12/2023
6,127 People Used
Only 16 Left
It's confusing, I know, but just bear with me.

Ripple is the name of the system that holds the crypto-coin in question. The coin itself is called XRP. However, people got so used to calling the coin Ripple, that nobody even cares anymore and everyone understands what they're talking about. So, for the sake of simplicity and clearance, in this tutorial, I will be referring to the coin as Ripple, too (unless stated otherwise).
Now that we've got that out of the way… What is Ripple?
In it's a most simple form, Ripple is a centralized cryptocurrency that was released back in 2012 by Chris Larsen and Jed McCaleb. Notice the keyword in that sentence - centralized. Ripple is one of the rare centralized cryptocurrencies that have made it big.
The term centralized means that Ripple belongs to a company - most cryptocurrencies today are decentralized, which in turn allows anyone and everyone wanting to contribute to their development pitch in.
Decentralized cryptos became the industry standard - they are seen as the future of cryptocurrencies (being the literal embodiment of the word free). However, quite obviously, Ripple made it… How?
The Benefits of Ripple
For the longest time, Ripple was called "the Bitcoin killer". That's a pretty bold statement, but the coin had means to back it up.
First of all, because Ripple is centralized, it thrives in its own designed and tailored ecosystem. This allows for the transactions that are made with the coin to be extremely fast, especially when compared to the speeds that Bitcoin provides.

Another huge reason for Ripple's success is the coin's position bank-vise. Ripple is partnered with more than 100 banks worldwide, allowing the coin to be accepted into the mainstream. If you have any knowledge on the topic of cryptocurrencies, you understand just how big of a deal this is.
Currently, there are governments in the world that outright ban cryptocurrencies from their countries. Ripple is the only crypto coin that has a green light - because it is centralized and regulated, institutions such as banks are more lenient and trustful towards it.
Ripple Value
As of the time of writing this tutorial, Ripple is currently valued at $0.2270. The company behind the coin claims to have developed a system to help Ripple's price gradually increase.
The system is pretty simple: upon Ripple's release, 1 billion coins were issued to the public. The protocol was designed so that no more coins could be created - this means that when you use XRP in a transaction, the amount that you used is gone forever.
The principle of scarcity is applied in this scenario - the less Ripple coins there are, the more valuable they become, just like gold or diamonds.
With the crypto market being so volatile, it's tough to say if this principle works or not. However, the fact that Ripple is still so popular and that people keep looking for how to buy Ripple should probably be a good indicator.
How to Buy Ripple?
So… How to buy Ripple cryptocurrency?
Buying Ripple might prove to be a more challenging task than, let's say, buying Bitcoin. And that's not only because Bitcoin is so popular.
Because Ripple is centralized, not all of the popular cryptocurrency exchange sites list the coin as an available option. A lot of people that are looking where to buy Ripple might hit a wall pretty fast when they see that their favorite crypto trading platforms don't host the coin.
People are also looking at how to buy Ripple in the USA - there are a few sites that offer good exchange rates and transaction fees for US-based citizens.
I've comprised a list of some of the most popular methods and platforms to buy Ripple from. This list isn't arranged in any particular order unless stated otherwise.
BitStamp
If you're thinking about how to buy Ripple, BitStamp (by public opinion) is considered one of the most popular and easy ways to do it.
Even on Ripple's official website (ripple.com), BitStamp is on the top of the list in the "XRP Buying Guide" section. So, how to buy Ripple on this platform?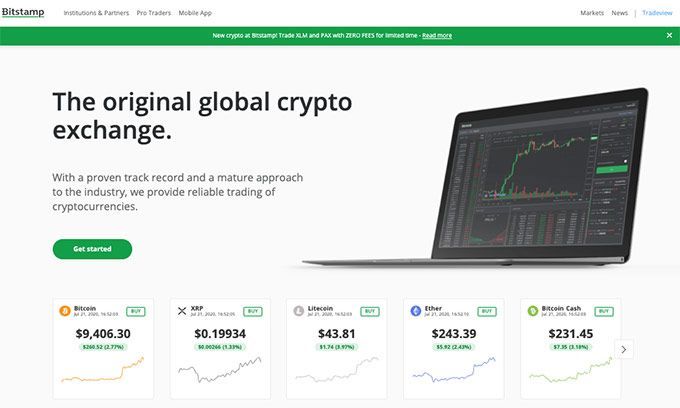 First of all, you'll need an account. A name, surname, email, and country of residence are required to create a profile on the site. After that, you'll get a unique user ID and password for your account. Remember this info - you'll need it to log in to your account!
There's one more big step that is keeping you away from buying Ripple - you will have to verify your account. This is done by providing legitimate proof of your ID.
Truth be told, a lot of people shun away from the idea of verifying their IDs when it comes to cryptocurrencies. These people simply want to go about their business in a private matter, and ID verification is the opposite of that. However, you should keep in mind that Ripple is a centralized cryptocurrency.
It's completely official and legal to buy, trade and sell it (unless stated otherwise by your country's government or other authorities). In this scenario, such verification processes are completely normal procedures.
Note: For additional security, you can also set up a 2-factor verification process on your newly created account, although it isn't necessary.
Once you're finished with this process, you can then deposit fiat currencies into your BitStamp account and use them to buy Ripple on the platform.
Thinking about how to buy Ripple in the USA? BitStamp's got you covered - the platform provides it's services to both EU and USA customers alike.

Did you know?
Want to get smarter & wealthier with crypto?
Subscribe - We publish new crypto explainer videos every week!
Can Russia Use Crypto to Bypass Sanctions? (Animated)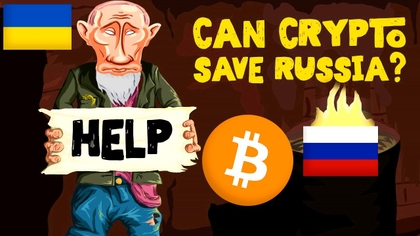 Kraken
Another very popular option for how to buy Ripple in the USA and EU, Kraken is one of the more respected and reputable crypto trading platforms in the market.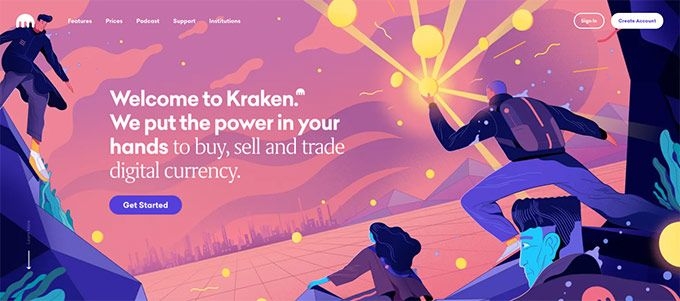 For the longest time now, Kraken has been recognized as the most trustworthy Bitcoin trading platform in the world. Based in San Fransisco, Kraken was released to the general public all the back in 2011 - only two years after the inception of Bitcoin. Needless to say, the company has managed to garner a reputation for itself.
How to buy Ripple cryptocurrency on Kraken? Well, the process is pretty similar to that of BitShare's. You create an account, verify it, then go on to verify your ID and that's it - you can start trading! You'll also need to deposit a fiat currency on to the platform to buy Ripple. The most commonly used fiat currency on Kraken is, naturally, USD.
If you are specifically looking for ways how to buy Ripple in the USA, then Kraken is probably one of the best places you could turn to - not only is it reputable and trustworthy, but it is also US-based. This makes the process of verifying your account and buying Ripple much faster and easier.
Cex
Cex.io is yet another cryptocurrency trading platform that is widely used by people looking for how to buy Ripple online. Although not as popular as the other platforms on this list, Cex has managed to build a reputation of a good and trustworthy crypto exchange platform.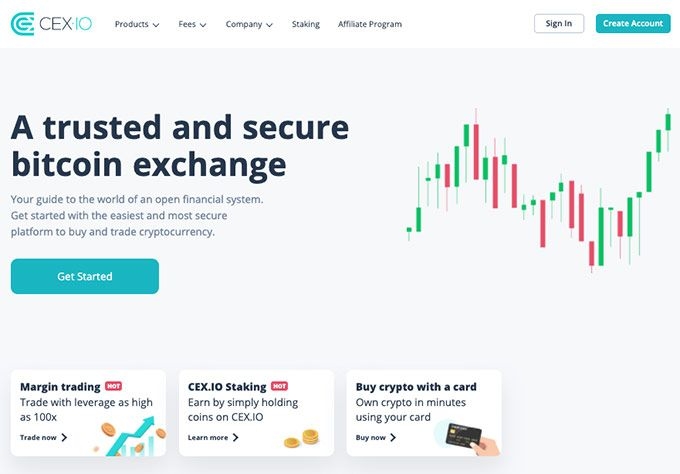 The reason why you might not have heard about Cex is that it is mostly used by European and UK-based crypto enthusiasts. Cex serves as both a cryptocurrency trading platform and a crypto coin wallet - this makes the processes of buying, selling trading and swapping coins on site much easier and more fluid.
The platform was launched in 2013 and is considered to be super beginner-friendly to use. Another great feature that Cex offers is that they store user's funds in offline storage areas - this serves as a layer of extra-added security.
The process of how to buy Ripple on Cex is pretty much straightforward and in-line with the other marketplaces on this list. Register, verify your account and ID and deposit fiat currencies or popular cryptos such as Bitcoin or Litecoin - and that's it! You're ready to trade and buy Ripple.

Pros
A very well-known crypto exchange platform
More than 500 different cryptos available
Two-factor authentication
Main Features
Over than 100 different cryptocurrencies available
Strong security
Small withdrawal fees

Pros
Secure and reliable
Low fees
A good amount of fiat currencies accepted
Main Features
Reputable exchange
Multiple fiat currencies are accepted
Relatively low trading fees

Pros
Anonymous trading
Secure
Supports a variety of cryptocurrencies
Main Features
Easy to use
Low fees
Good security
Coinbase
For quite some time, people weren't able to buy Ripple on Coinbase. However, everything changed back in 2019, when it presented newly available cryptocurrencies, including Ripple.
Coinbase is not only known as one of the most reliable cryptocurrency exchange platforms but also as a recommended crypto wallet where you can store your coins. Even though Coinbase offers a software wallet, it's known to be highly secure.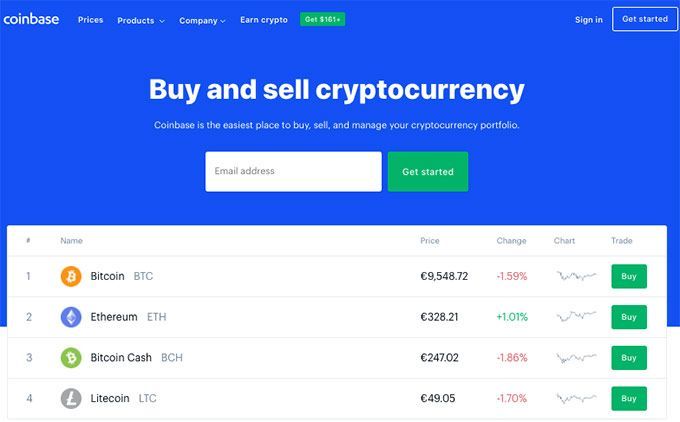 Buying Ripple on Coinbase is super simple. All you need to do is register and verify your account. Then deposit fiat currencies and start trading Ripple.
Conclusions
As you can probably see for yourself, cryptocurrencies are still causing big waves of excitement around the world. People aren't only looking where to buy Ripple - every single popular cryptocurrency in the market gets this and similar questions were thrown at them. And, truth be told - this is an ever-growing process.
The natural train of thought is such a situation would be that mainly decentralized cryptocurrencies take the leading positions when it comes to the public interest. After all, the whole concept of a cryptocurrency is based upon freedom and decentralization. However, then we encounter Ripple.
Ripple's successful positioning on the top of the market could mean several things. It could mean that people are still interested in it, that the creators are working on something big for the future, that the cryptocurrency is becoming more widely accepted in the decentralized-cryptocurrency-fan communities… Sure enough, though, it certainly shows that Ripple is far from being forgotten.
In this tutorial, the aim wasn't only to answer simple questions like "how to buy Ripple?" or "where to buy Ripple?". I wanted you to see the bigger picture - to not only find out about the buying process but also to comprehend why thousands of people around the globe are looking for "how to buy Ripple cryptocurrency?".
Since finding a reliable cryptocurrency exchange platform can be difficult, you should check out Coinbase, Binance and Kraken.
Well, we have reached the end of the "How to Buy Ripple?" tutorial. I hope that you will use the information that you learned to find the best Ripple trading platform out there!
About Article's Experts & Analysts