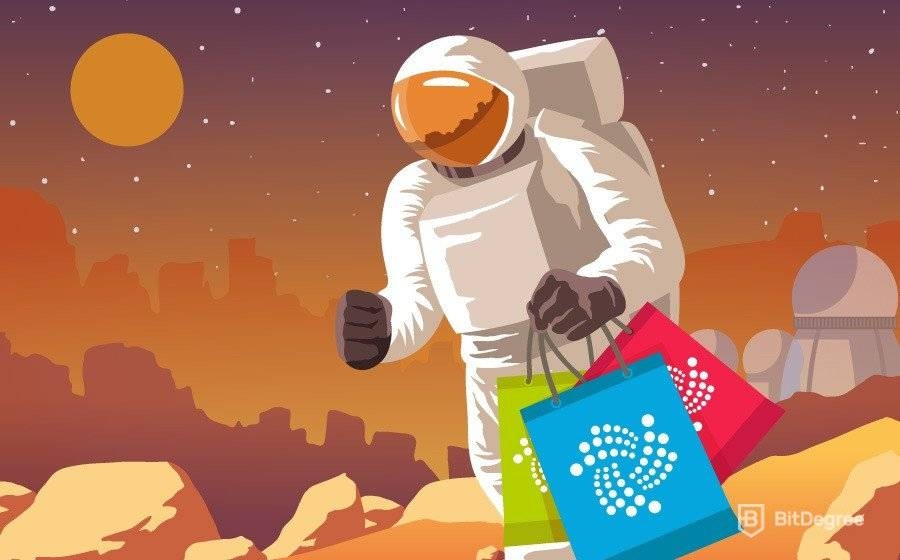 Hey, Hey! Crypto newbies! Welcome to this guide on How to Buy IOTA Cryptocurrency!
Do you have a friend who won't stop talking about the next "big thing" in crypto? Well, so do I!
First they were talking about Bitcoin, then they were telling you about Litecoin. Next, it was Ethereum, Ripple, EOS, Cardano, blah blah blah...
The list of cryptocurrencies gets longer and longer every day! What if, the next time you see your annoying friend, you tell them about the next big thing instead?
Well, in this guide, I'm going to talk a little about one of the most exciting cryptocurrencies, IOTA. I'm going to tell you what makes IOTA different (if you didn't already know) and then I'll tell you some of the best ways to buy IOTA coin.
I'll also show you how to buy IOTA using one of the most popular cryptocurrency exchanges around – Binance.
I should probably tell you what IOTA is (briefly) before I tell you how to buy IOTA, though. So, what is IOTA?

Did you know?
Want to get smarter & wealthier with crypto?
Subscribe - We publish new crypto explainer videos every week!
Best Types of Blockchains Revealed (5 Animated Rules)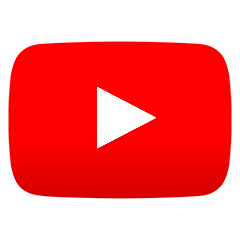 A Short IOTA Explanatory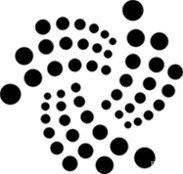 Latest Binance Coupon Found:
CLAIM $600 BONUS
Exclusive $600 Binance Offer
Don't miss this limited-time deal that's only available for our readers. Follow the Binance referral code link & receive up to $600 in rewards and bonuses!
Expiration date: 08/06/2023
7,847 People Used
Only 49 Left
IOTA was launched in 2016 by David Sonstebo, Sergey Ivancheglo, Dominik Schiener, and Serguei Popov.
IOTA is short for, Internet of Things Application. IOTA is designed to be used by all the machines and appliances that are connected to the internet.
Imagine that! In the future, IOTA could be the network that helps a driverless truck deliver milk to your house that your refrigerator ordered for you! It's also a cryptocurrency with a big difference.
How does IOTA work?
IOTA doesn't have miners or rewards, it doesn't even have a blockchain! Instead, it uses a directed acyclic graph (DAG). That's a very complicated way of saying that users verify each other's transactions. The DAG IOTA uses is called the Tangle.

When users make a transaction using the Tangle, their device will verify two other transactions before their transaction is processed. It's a bit like holding a door open to let two people through before someone else holds the door open for you. So, why is this better than using a blockchain?
IOTA doesn't have miners so it doesn't have transaction fees. IOTA is free to use! It's also very fast. IOTA can process about 1000 tp/s. IOTA is free, it's fast and it delivers milk (sort of)!
Anyway, now that we have that covered, let's get to the main topic of this article – Where and How to buy IOTA.
Buying IOTA isn't like buying Bitcoin because not all crypto exchanges offer IOTA for trading.
Here are four of the best exchanges to buy IOTA coin. I'll start with Binance…
Where to Buy IOTA: Binance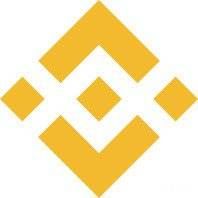 Binance is a Chinese crypto-to-crypto trading exchange. This means that you can only buy or sell cryptocurrencies with other cryptocurrencies.
If you want to buy cryptocurrencies with your local fiat currency - like US dollars or Japanese Yen - you will need to visit another exchange first. I would recommend an exchange like Coinbase for newbie traders who want to buy cryptocurrencies using fiat currencies.
Binance Trading Features
Binance is one of the world's biggest crypto exchanges. It's processed more than 2.5 billion US dollars worth of trades in the last 24 hours. This is called its 24-hour trading volume.
Binance offers basic and advanced trading features. The advanced settings will probably be too complicated for most newbies. Stick with basic trade settings and you'll be fine. If you're confident and want to learn, then the layout of Binance is clear and full of useful information.
Binance Fees
You'll need to make a deposit before you buy the IOTA coin. To do this, you just transfer either Bitcoin or Ethereum from another exchange to your Binance account. There is no fee for this and once your account is funded, you're ready to buy IOTA coin.
You'll pay a fee of 0.1% of the trade amount when buying IOTA with Binance. You'll get a 50% fee discount, however, if you decide to convert your funds into Binance Coin (BNB) before you buy IOTA. This means you'll only pay a fee of 0.05%!
When you want to withdraw your IOTA, you'll be charged 0.5 IOTA.
Now you know how cheap it is to buy IOTA coin with Binance. But how safe is it?

Did you know?
Binance Security
Binance offers its users two-factor authentication. The exchange was attacked by hackers in March 2018. However, they were unable to steal any user funds before the Binance team stopped them. Binance is, in fact, a safe and reliable platform.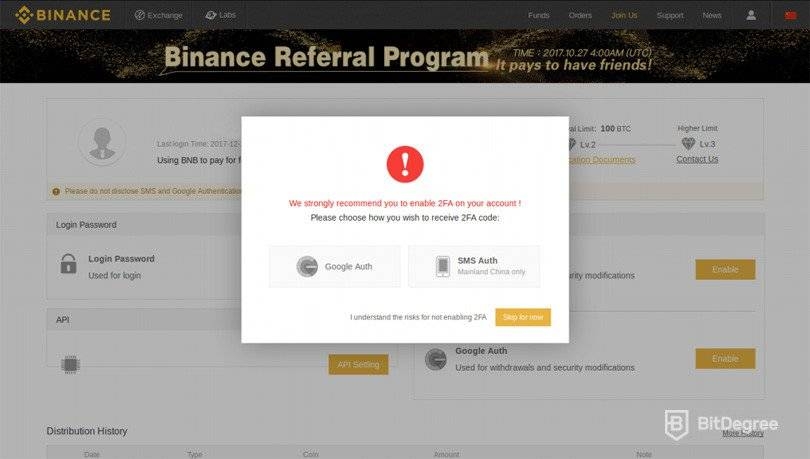 Note: Two-factor authentication is where a user's account has two kinds of a password.
Next, have a look at buying IOTA with Bitfinex…
Bitfinex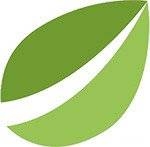 Bitfinex was opened in 2012 and is based in Hong Kong, China. It offers to trade with US Dollars, Euros and cryptocurrencies. This means you can fund your account without having to visit another exchange first.
Bitfinex Trading Features
Bitfinex processed more than 1.5 billion US dollars worth of trades in the last 24 hours.
Bitfinex offers more advanced trading features than most beginners will be able to use. The exchange is designed for experienced traders and trading companies. However, most users will find the site easy enough to use to buy IOTA coin.
Bitfinex Fees
There isn't a fee if you fund your account with cryptocurrencies. As a newbie, you will probably want to fund your account with USD or EUR though. To do this, you can use a wire transfer which will be charged a fee of 0.1%.
You will have a choice of how you buy IOTA with Bitfinex. You can be a maker or a taker. Takers pay higher trading fees than makers. Taker trades of less than 500 thousand USD will be charged a fee of 0.2%. For the same trade, a maker will be charged 0.1%. Most beginners will buy IOTA coin as takers. It's a smoother and easier way to trade.
Note: A maker is a trader who will trade cryptocurrency for a price that isn't already listed on the exchange. A taker will trade cryptocurrency for a price that is already listed. A taker's order will be filled immediately. A maker might have to wait until a taker accepts their price.
When you want to withdraw your IOTA, you'll be charged 0.5 IOTA. So, buying IOTA with Bitfinex is slightly more expensive than with Binance, but is it safer?
Bitfinex Security
Bitfinex has been hacked several times. In May 2015, a hacker stole 1500 Bitcoin. In another attack, 119,796 Bitcoin were stolen. The platform had returned funds to all users who had lost money by April 2017. Bitfinex also improved security features a lot. Two-factor authentication is offered to users and 99.5% of all funds are stored offline.
Where can I buy IOTA next? Binance and Bitfinex both have cheap and easy ways how to buy IOTA cryptocurrency. What about Gate.io?
Gate.io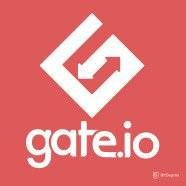 Gate.io is a crypto-to-crypto exchange launched in 2017. It's available in English and Chinese.
Gate.io tries to give its users access to exciting new cryptocurrency projects - like IOTA!
Gate.io Trading Features
Even though it's a new exchange, Gate.io is one of the busiest. Its 24-hour trading volume is more than 2 billion US Dollars.
Gate.io offers more than 250 different trading pairs. This will be too much choice for most beginners. However, the exchange is well-designed and most traders should find it simple to use.
Note: Trading pairs are the two currencies in which an exchange rate is being offered for. A trading pair looks like this; 1 BTC = 8,662 USD.
Gate.io Fees
You'll need to fund your Gate.io account with cryptocurrency before buying IOTA. You won't be charged for this.
A charge of 0.2% of the trade amount will be made for purchasing IOTA.
Withdrawals of IOTA are charged a fee of 0.1 IOTA
As you can see, Gate.io fees are simple to understand which is great for newbies. How secure is it to buy IOTA coin with Gate.io?
Gate.io Security
Gate.io hasn't been hacked which is good. However, it has only been live for a year so I'd be surprised if it had lost user funds already! The platform offers two-factor authentication as well as SMS alerts. It also has separate passwords for accessing accounts and for moving funds.
The exchanges I've told you about so far offer some great ways how to buy IOTA. But is our next exchange better than the rest? Let's check out HitBTC...
HitBTC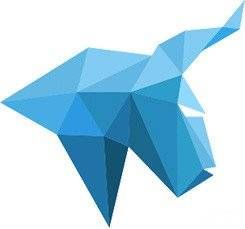 The last exchange on our list of where to buy IOTA is HitBTC. HitBTC is based in Hong Kong, China and has been live since2013. It's another crypto-to-crypto exchange. Sorry, newbies! You'll have to purchase Bitcoin from a broker exchange before you can trade here.
HitBTC Trading Features
HitBTC is the smallest exchange I've talked about. It has a 24-hour trading volume of about 323 million USD.
HitBTC isn't designed for beginners. It's got lots of features that more experienced traders will love. These include margin trading and stop-limit orders. However, the platform can still be used by newbies buying IOTA! But how much will it cost?
HitBTC Fees
Depositing Bitcoin into your account will cost 0.0006 BTC.
HitBTC uses the maker/taker system for its trading fees. Taker trades are charged 0.1% of the trade amount. Makers aren't charged anything!
If you offer to buy IOTA for a price higher than the ones listed on the exchange, HitBTC will pay you 0.01% of the trade amount. This is called a rebate. Pretty cool, huh?
HitBTC Security
HitBTC is very safe! It was the victim of a hack just after it opened but has been very serious about user security ever since. The platform uses features like emergency session stops and encryption to protect user data and funds.
HitBTC also has two-factor authentication and tells users when their account has been accessed by an unknown IP address.
So, now that your question "Where can I buy IOTA?" has been answered, you now know where to buy IOTA with some of the best exchanges on the market. Let's see which exchange is best, then I'll show you how to buy IOTA with the winning exchange!
And the winner is…
I think the best exchange for beginners to learn how to buy IOTA with is Binance. All four exchanges are great platforms to learn how to buy IOTA. However, Binance offers users a safe, cheap, and simple way how to buy IOTA cryptocurrency.
So, then, let's take a look at the purchasing process of IOTA through Binance. Note, though, that other exchange options are also still quite valid - all you need to do is take a deeper look into each one of them, and decide what suits you best!
Note: In this example, I will show you how to buy IOTA with Bitcoin. If you would prefer to use Ethereum then follow the steps, however, wherever it says Bitcoin (or BTC), replace it with Ethereum (ETH).
How to Buy IOTA Using Binance: Sign up
You'll need a Binance account before you learn how to buy IOTA. To sign up, go to the Binance homepage and click on Register.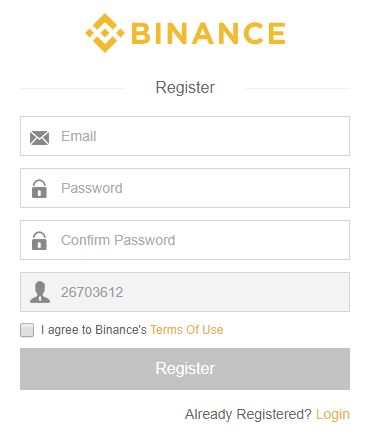 Make sure you choose a strong password and an email address that has its own two-factor authentication settings. Next, you'll be asked to complete a simple verification task. And that's it! You're now registered and verified. Now I'll show you how to buy IOTA.
Quick Tip:
You'll be given the option to set up two-factor authentication when you log in for the first time. Make sure you do this, it's very important! You will need to download Google Authenticator which you can do
here.
Funding Your Account
To fund your account, go to Funds and then Deposits/Withdrawals. Next, you need to select the cryptocurrency you want to deposit into your account.

For example, if you have Bitcoin stored on another exchange and you want to use it to buy IOTA, select Deposit within the Bitcoin row. Binance will now show you your Bitcoin deposit address for you to send your Bitcoin to.
Now you need to go to the exchange that holds your Bitcoin and send Bitcoin to the address Binance gave you. Once your account is funded, you can get the 50% fee discount I talked about earlier. To do this, go to the User Center in your account and make sure the discount is On. It looks like this;

And now, the moment we've all been waiting for…

Pros
Can be managed from mobile device
Very secure
Supports more than 1500 cryptocurrencies

Pros
Top-tier security
DeFi app support
Store over 5500 assets, install up to 100 apps simultaneously
Making a Trade
Binance has two trade settings; basic and advanced. Use the basic settings until you are more experienced. To choose your trade settings, go to Exchange and choose Basic. Now, let's buy some IOTA!
You will be shown a long list of trading pairs on the Basic trading screen. Find IOTA/BTC. Select this pair. It will look like this;

Next, fill in the order form with the amount of IOTA you want to buy. Once you've done that, click on Buy IOTA and that's it! You're now the proud owner of one of the fastest growing cryptocurrencies on the market.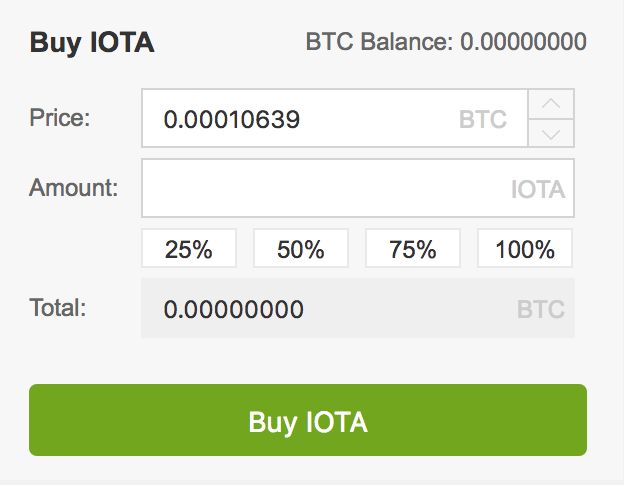 Now you know how to buy IOTA, you'll need somewhere to put it. It's a very bad idea to leave cryptocurrency on exchanges. Binance actually charges users with inactive funds a fee. The best place to keep all cryptocurrencies is in your own secure wallet.
Note: A wallet is where you keep all the codes you need to access your cryptocurrency. A wallet can be software, hardware, online or offline. You should try to use more than one kind of wallet to store your crypto codes. And remember: Keep them secure! Wallets are very important.
Conclusion
At the beginning of this guide you were wondering, "where can I buy IOTA?", and now you know where and how to buy IOTA. It wasn't so difficult after all, was it?
What are you going to do now? You should go out and find your annoying friend. Tell them all about, "The Next Big Thing in Crypto". You can tell them about what IOTA is and the four best places to buy it. You can even tell them how to buy IOTA with Binance. Just don't tell them about the fee discount!
If you have found this guide easy to follow and have now purchased your own IOTA, please let me know! Also, do you think IOTA is next Ethereum? Or is it just hype? Is there a better place than Binance to buy it? Until next time crypto newbies, goodbye!
Leave your honest feedback
Leave your genuine opinion & help thousands of people to choose the best crypto exchange. All feedback, either positive or negative, are accepted as long as they're honest. We do not publish biased feedback or spam. So if you want to share your experience, opinion or give advice - the scene is yours!