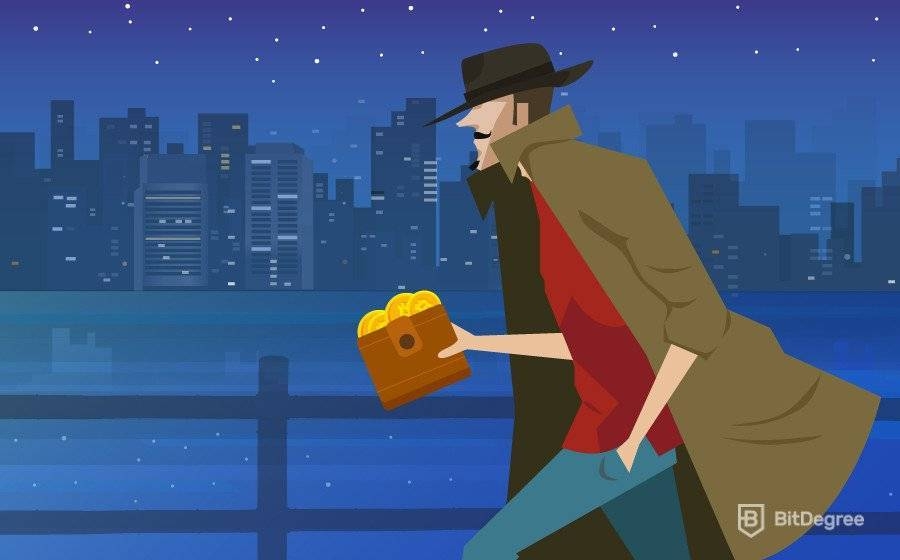 When Bitcoin founder 'Satoshi Nakamoto' created Bitcoin, he not only wanted to create a financial system without third-party intermediaries, but he also wanted to allow people to send and receive funds anonymously. In this Anonymous Bitcoin Wallet guide, I am going to start by explaining why Bitcoin can be used anonymously. After that, I will then show you how to get Bitcoins anonymously.
I am then going to talk about some of the best anonymous Bitcoin wallets for different devices and platforms, including software, mobile and hardware wallets.
So, by the end of reading this guide from start to finish, you will have all the information you need to enter the world of Bitcoin without giving anybody your real name. If you *do* decide to purchase BTC the traditional way, though, you can check out crypto exchanges such as Binance, Coinbase, and KuCoin.
Well, what are you waiting for? Let's begin by finding out how Bitcoin can be used anonymously!

Did you know?
Want to get smarter & wealthier with crypto?
Subscribe - We publish new crypto explainer videos every week!
What is a Crypto Mining Rig? Is it Worth it? (EASILY Explained)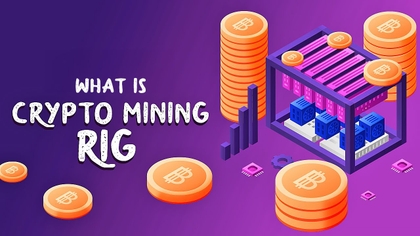 Bitcoin's Anonymity
In the real-world, you reveal your identity multiple times a day, especially when you spend money using traditional payment methods such as a debit card or bank account. This is because of the financial institution that you are registered with has all of your personal information.
Latest Deal Active Right Now:
FREE SHIPPING
For Ledger Nano X & Ledger Packs
You can now receive free shipping when purchasing the Ledger Nano X or any of the Ledger Packs. Secure your crypto assets and don't pay for shipping!
Expiration date : 10/12/2023
1,007 People Used
Only 33 Left
Not only this but every time you send or receive funds electronically, the bank knows how much you are sending and who you are sending it too.
This is where Bitcoin is different. Instead of revealing your real-world identity, when you send or receive funds, you transact on a peer-to-peer basis, meaning that it doesn't go through a third party. Furthermore, your funds are linked to a 'Bitcoin Address', which doesn't have your details attached to it.
Here's an example of what an anonymous Bitcoin wallet address looks like:
1A1zP1eP5QGefi2DMPTfTL5SLmv7DivfNa
(Fun Fact: The above anonymous Bitcoin wallet address belongs to Satoshi Nakamoto and it was the first-ever address created!)
Although the purpose of allowing users to transact anonymously was to remove the need for third parties, unfortunately, it has also been used for the wrong reasons.
This is because when people commit crimes they want to keep their identity secret. As a result, Bitcoin allows people to buy and sell illegal goods online, meaning that law enforcement is unable to find out who is behind the transaction.
One example of this was the Silk Road, an illegal marketplace that allowed users to buy a range of illegal products like drugs and weapons, as well as other illegal services. The main currency of choice was Bitcoin, which protected the bad guys.
The most important thing to remember when attempting to remain anonymous is to not reveal your identity when you first buy Bitcoin. This is because every transaction that takes place on the Bitcoin blockchain is available to view by everyone, so your transactions can be traced back to your original address.
So, in the next section of this guide, I am going to quickly explain how to get Bitcoins anonymously!
Buying Bitcoin Anonymously
Before I continue, I wanted to briefly explain that due to various government regulations, it has now become more difficult to buy cryptocurrencies anonymously on exchanges. This is because when you use fiat-currencies such as USD or EUR, you need to provide an exchange with a range of personal information.
Furthermore, you also need to verify this information by uploading copies of your ID (such as a passport) and proof of address (such as a bank statement). The reason for this is to prevent criminals from using the Bitcoin network for criminal activities.
Otherwise, people would be able to commit crimes such as money laundering, tax evasion, and fraud easily, without ever having to reveal who they are!
If you provide an exchange with the above information, then you are not using Bitcoin anonymously. However, although it is now more difficult to avoid these identification requirements, that are a couple of ways around it!
Don't worry though, as by following the below methods, you not breaking the law!
The first anonymous Bitcoin exchange that I wanted to show you is called 'LocalBitcoins'.
LocalBitcoins

LocalBitcoins was created in June 2012 and is based in Finland. They allow people from more than 248 different countries to buy and sell Bitcoin using a variety of payment methods.
Unlike centralized exchanges, LocalBitcoins are a peer-to-peer platform, meaning that they allow buyers and sellers to trade directly. As a result, it is possible to trade anonymously.
The platform supports over 20 different real-world payment methods, including a local bank transfer, PayPal, cash in hand meetups, cash in the post, etc.
When you first register an account, you will not be asked to provide the platform with any identification documents. However, some sellers will only sell to a user that has verified their identity with LocalBitcoins, but if this is the case, then you can just find somebody else.
Another thing to note when buying Bitcoins on LocalBitcoins is that there are no fees charged to the buyer when purchasing. However, the seller can set the price they want to sell their Bitcoin at, so just make sure you are not paying too much more than the current market price.
This is just one of how you can buy Bitcoins anonymously, and it is the option I would most recommend (I've used this platform a lot of times). Once you have completed a trade on LocalBitcoins, you can then transfer your coins to an anonymous Bitcoin wallet (more on this later).
To add, if you feel that you want even more anonymity, I also recommend using a secure VPN (virtual private network) connection when performing Bitcoin transactions on LocalBitcoins. This way you will also hide your IP address & location from the others. If you're not sure where to look, here is a list of top VPN services worth trying out.
So, now that you know about the anonymous Bitcoin exchange LocalBitcoins, the next method that I wanted to discuss was using a Bitcoin ATM!
Bitcoin ATM Machines
Did you know that just like a real-world ATM, there are also Bitcoin ATMs too? However, rather than entering your card and withdrawing cash, you enter your cash and receive Bitcoins!
As Bitcoin is a digital currency, you don't withdraw any physical coins (of course)! Instead, you supply the machine with your Bitcoin wallet address, and it transfers it across to you. If you don't have a Bitcoin wallet address already, the Bitcoin ATM can create one for you.
The first-ever Bitcoin ATM was installed in 2013 in a coffee shop in Vancouver, Canada. However, there are now Bitcoin ATMs located all over the world, with new ones being installed all the time. If you visit coinatmradar.com, it displays the locations of all the machines.

Not all Bitcoin ATMs allow you to buy coins anonymously though, as some require you to scan your ID before use. However, by visiting the Coinatmradar website, you can narrow your search to only include machines that let you buy anonymously.
One more thing, due to anti-money laundering regulations, you will only be able to buy a limited amount if you are not supplying ID!
One of the disadvantages of using a Bitcoin ATM is that the fees are high. You often have to pay 8%-20% more than the current market price! However, this is understandable, as the costs of building and operating the machine can be expensive.
On the other hand, not only are Bitcoin ATMs convenient, but they are also very user-friendly!
So, now that you know two different ways to buy Bitcoin without revealing your identity, I am now going to talk about how you can store it safely in an anonymous Bitcoin wallet!
Storing Bitcoin Anonymously
If you have read my guide up to this point, you now know two of the ways you can buy Bitcoins anonymously. If you are choosing the ATM method, then the ATM can provide you with an anonymous Bitcoin wallet address.
However, if you are using the LocalBitcoins method, then the process doesn't stop there. You now need to send your Bitcoins to an anonymous Bitcoin wallet.
This part is easy though.
When storing Bitcoin in a private wallet, you never have to provide any personal information. You can easily transfer funds in and out of your anonymous Bitcoin wallet, without having to supply any identification.
However, because Bitcoin operates on a decentralized network, you are in complete control of your funds. So, just remember this — if you ever lose the private key to your Bitcoin wallet, nobody would be able to help you, and you would lose access to all your funds.
As I will now show you, there are different types of anonymous Bitcoin wallets, each with their advantages and disadvantages. Let's start with software wallets!
Software wallet
A software wallet is the most popular type of Bitcoin wallet as they are easy to access and use. All you have to do is download the wallet to your desktop or laptop device. The software wallet provides you with a public and private key. You can then simply transfer Bitcoins in and out of the wallet.
Let's look at one of the most popular Bitcoin wallets — Electrum.
Electrum
Although there are hundreds of different software wallets available, one of the best anonymous Bitcoin wallets is Electrum. It was first launched in 2011, which makes it one of the oldest wallets in the market. It can be downloaded for free and is supported by Windows, Mac, and Linux.
Once your coins are stored in Electrum, it is easy to send them to other people. You simply enter the number of coins you want to send, along with the receivers Bitcoin address, and then click send! This applies to almost every Bitcoin wallet though.
Although the wallet is free, Electrum makes its money by charging a small transaction fee every time you send payment. The team claims that Electrum is one of the safest software wallets in the industry, as they encrypt all private keys. So, there is a small fee for the safety of your coins, which I believe is fair enough.
Electrum also provides you with a password seed, which will allow you to recover your coins if you lose your private key. As long as you keep both of these safe, your funds should forever be secure. Just try to keep the device you have your wallet downloaded on free from viruses.

Did you know?
Want to get smarter & wealthier with crypto?
Subscribe - We publish new crypto explainer videos every week!
What is a Smart Contract? (Explained with Animations)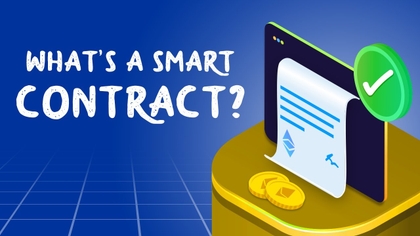 Mobile Wallet
A mobile wallet allows you to store Bitcoin on your mobile phone. Just like a software wallet, you download it directly to your device. This wallet type is the most convenient way of storing your Bitcoin, as you can easily send and receive funds on the go.
Bread Wallet
There are now lots of different wallets available to download on the app stores, but the best anonymous Bitcoin wallet for mobile (I believe) is Bread!
Headquartered in Switzerland, the Bread wallet can be downloaded for free from the Google Play and Apple stores.
When you first set up your wallet, you will need to choose a 6-digit PIN, which is used to log in to your account. After that, you will then be shown 12 random words, which is used to recover your account if you forget your pin.
One of the best features to using an anonymous Bitcoin wallet like Bread is that it allows users to send and receive payments using a QR code scanner. So, if you found a store that accepts Bitcoin, you can simply scan the store's QR code and the Bread wallet will automatically transfer the payment.
Another unique feature to Bread is that when transactions are processed, they are sent directly to the Bitcoin blockchain. This is a good security feature because most other wallets need transactions to go through their servers first, before being posted to the blockchain.
Other security features include TouchID, which requires your fingerprint to gain access to the wallet!
One disadvantage of using the Bread wallet is that it only supports Bitcoin, meaning that if you hold other coins, you will need to store them elsewhere.
So, now that you know about software and mobile wallets, the next type of anonymous Bitcoin wallet that I wanted to talk to you about is a hardware wallet!

Pros
Can be managed from mobile device
Very secure
Supports more than 5500 cryptocurrencies

Pros
Top-tier security
DeFi app support
Store over 5500 assets, install up to 100 apps simultaneously

Pros
Multiple cryptocurrency support
Very secure
SegWit and Bech32 address support
Hardware Wallet
A hardware wallet is the safest place to store cryptocurrencies. They store coins offline, so they are never at risk of being hacked. The two most popular hardware wallets in the markets are the Ledger Nano X and Trezor Model T. Both have very similar features, but I will discuss the Ledger Nano X, as it is slightly more secure!
Ledger Nano X
Firstly, it is important to remember that unlike the other wallets I have discussed, a hardware wallet like Ledger Nano X is not free. When buying it from the official manufacturer (which you should always do for security reasons), it will cost you approximately $149.
When you first set up the Ledger, you will be given a 12-phrase recovery password, which is needed in case you forget your pin or your device is stolen. Also, when you receive the device, you will need to set a PIN. This is required every time you want to use the device or send funds to somebody.
LEDGER NANO X

Main score based on expert evaluations & real user reviews.

Whether the crypto wallet is hardware, software, desktop or paper type.

Hardware

For which purpose or for what kind of people is the cryptocurrency wallet best for.

Best for Safely Storing, Sending, and Receiving Different Cryptocurrencies

Most popular hand-picked deals & coupons.

All Ledger Nano X Coupons

Final crypto wallet evaluation conclusion based on research, expert opinions & user feedback.

One of the best hardware cryptocurrency wallets ever made.
Visit site
Read review
Table: The Ledger Nano X hardware crypto wallet
When transferring coins to your Ledger Nano X, you just send them to a Bitcoin address in the same way that you would with any other wallet. This means that you can store them anonymously.
Another good feature of using the Ledger wallet is that it supports lots of other coins, such as Ethereum, Ripple, and ZCash!
Although a hardware wallet offers the best security, it does make it slightly less convenient to send coins to somebody. This is because you need to connect the wallet to your device before you can transfer funds. So, if you like to send money whilst traveling, then a hardware wallet might not be for you.
With that being said, it is a must-have for users who hold large amounts of cryptocurrency.
Anonymous Bitcoin Wallet: Final Words
Cryptocurrencies such as Bitcoin are a great way to send and receive money without using a centralized third party. As a result, the system allows users to remain anonymous.
I think people should have the right to send, receive and store their wealth without having to reveal their identity – in the same way, we do when we spend physical cash in the real-world.
However, governments are starting to install new regulations that could force every anonymous Bitcoin exchange to verify a new user's identity before they are allowed to buy Bitcoin using fiat currency. So, if this law is enforced on all exchanges, then there is a possibility that you won't be able to buy Bitcoin anonymously in the future. If that happens, make sure to use exchanges such as Binance - ones that have a solid reputation in the industry!
However, for now, you can buy Bitcoin anonymously – and quite easily too. But if you have any problems in doing so, please let us know in the comments below.
About Article's Experts & Analysts