The hackers used Vagner's account to share phishing links offering limited-quantity freebies for NFT holders.
As stated by Yuga Labs, two of its NFT offerings dubbed OtherSide and Bored Ape Yacht Club (BAYC) discord servers were hacked. This time, the investors lost 200 Ethereum (ETH) worth of NFTs, estimated at $360,000
The crypto traders were alerted about the hack by one of the premier NFT analysts and security experts in the blockchain space called OKHotshot. The news was shared in a post released on June 4 on Twitter:

Did you know?
Want to get smarter & wealthier with crypto?
Subscribe - We publish new crypto explainer videos every week!
What is a DAO in Crypto? (Animated Explanation)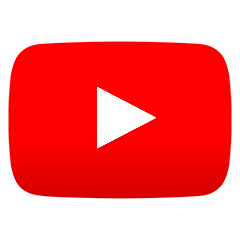 OKHotshot believes that the hackers were successful in stealing a significant amount of Ethereum (ETH) when they breached the account of Boris Vagner, the project's community manager. According to the investigation, the hackers used Vagner's personal account to share a number of phishing links on the Otherside and BAYC discord channels.
Unaware of the fraud, many Discord users simply fell for such messages, offering limited-quantity freebies for non-fungible token (NFT) holders. After successfully deleting all the phishing links, Vagner recently implied in a message posted on Discord:
"Hey @everyone we were hacked an hour ago hopefully no one clicked any links. We've got back control of the discord and Boris's account thank god he didn't delete the whole server."
Interestingly enough, in response to the hack, one of Bored Ape Yacht Club's founders Gordon Goner accused the messaging social platform Discord of this breach. According to him, Discord doesn't care for the Web3 community and that crypto traders should find a safer platform.
Yuga Labs, founded last year, is a company best known for creating the world's largest and most profitable NFT project to date named Bored Ape Yacht Club (BAYC).
Earlier in May, a Proof Collective member lost 29 Moonbird non-fungible tokens (NFTs) estimated at $1.5 million in a scam. Supposedly, the hackers directed the victim to a fake transaction website and encouraged the person to sign a fraudulent transaction.
On top of that, back in January, the decentralized finance (DeFi) platform dubbed Qubit was subject to multiple attacks which resulted in stolen digital assets valued at $80 million.