DeFi platform Qubit has been subject to multiple attacks that resulted in stolen digital assets worth almost $80 million.
The start of the year for crypto has not been very favorable due to multiple decentralized platforms getting hacked, and obviously the recent crypto market crash.
While it isn't really possible to prevent a market from crashing, hacks directed at blockchain platforms, especially DeFi, are highly avoidable with the right security measures. However, that is not always the case.

Did you know?
Want to get smarter & wealthier with crypto?
Subscribe - We publish new crypto explainer videos every week!
What is Decentralized Crypto Gambling? (Animated Explainer)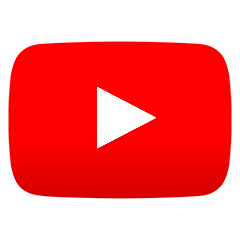 Just a few hours ago, a post made on Twitter suggested that there were some suspicious transactions happening on the Qubit Finance platform. The information on Etherscan showed that there were 74 transactions made in a matter of hours, with the initial ones made in just a couple of minutes. The amount of stolen digital assets was just shy of 207K BNB coins, worth almost $80 million.
The breach was initially reported by PeckShield which is a well-known blockchain security company.
According to CertiK, a cybersecurity platform that offers safety solutions for DeFi protocols, Qubit's contract bridge was breached due to an exploit that let the hacker mint 77,162 qXETH. These tokens are based on the BEP-20 standard which can be converted into BNB coins.
More specifically, the hacker used the exploit to make it look like there were deposits made into the platform. The empty deposits were carried out multiple times, and, due to the exploit in the protocol, the transactions were confirmed, resulting in the hacker receiving a large amount of Qubit's native tokens.
After the exploit was noticed by CertiK, Qubit quickly issued a statement regarding the situation. Their team has taken multiple actions in response to the exploit - they have contacted the hacker with a "bounty offer", and disabled a majority of features, except for the "Claiming" function.
This wasn't the first time a DeFi protocol was exploited due to a loophole in the code. In late December of 2021, a DeFi platform known as Grim Finance had its vault strategy hacked, resulting in $30M worth of lost digital assets.