The staking and lending platform Wonderland will be seeing its way out of the industry, according to co-founder Daniele Sestagalli.
Wonderland has been under a lot of controversy throughout the past couple of days. The only reason, and quite possibly the nail in the coffin was after one of the co-founders had been doxed.
Turns out, one of them is Michael Patryn, who was also the co-founder of a controversial crypto exchange called QuadrigaCX. However, the exchange closed down due to the death of his partner, and almost $200M investor funds were never to be found.

Did you know?
Want to get smarter & wealthier with crypto?
Subscribe - We publish new crypto explainer videos every week!
What is DeFi in Crypto? (Explained with Animations)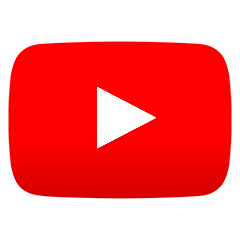 Meanwhile, Wonderland's second founder Daniele Sesta issued a statement regarding the identity of his co-founder, claiming that he deserved a second chance, but the community was not convinced.
This put Sesta in an uncomfortable position, forcing him to leave the Wonderland project's fate into the hands of the community. The poll showed that the community was divided evenly so the decision was to simply close down the project.
Even though the poll seemed to be split almost right down the middle, some Twitter users determined that the poll showed a lot more votes in favor of keeping the project alive based solely on community votes, not token allocation.
But, then again, it seems reasonable for Sesta to close down the project either way due to all the controversy that will constantly hang over its head.
While 0xSifu, also known as Michael Patryn, was asked to step down by Sesta, it seems that the proposal did not go his way, or Sesta did not want to be associated with any controversial figures, so he decided to move forward. This could be indicated based on one of his statements:
"The support that I've seen has given me the strength to stand up and come up with a plan. One that is ready to change the game of DeFi."
With that being said, the community was not ready to give up on Wonderland - they are already looking for options to create a 2.0 version of the DeFi project.
More specifically, the community wants to move Wonderland onto another decentralized autonomous organization (DAO), or combine it with the Abracadabra DeFi staking project, which was co-founded by Daniele Sestagalli himself.
With all the controversy going on around Wonderland, its native token TIME had seen an all-time low of $306.56 on January 30th. However, it managed to bounce back quite swiftly - $398.01 at the time of writing this article.