Multiple reports have surfaced that the co-founder of the controversial crypto exchange QuadrigaCX Michael Patryn is part of the Wonderland protocol.
Michael Patryn and his partner Gerald Cotten founded one of Canada's largest crypto exchanges QuadrigaCX in 2013. After Cotten's death in 2018, multiple investigations were launched since he had the password to cold wallets that stored investors' funds, worth $190M.
However, some claimed that it was the co-founder Michael Patryn who got away with the funds.

Did you know?
Want to get smarter & wealthier with crypto?
Subscribe - We publish new crypto explainer videos every week!
What is a Liquidity Pool in Crypto? (Animated)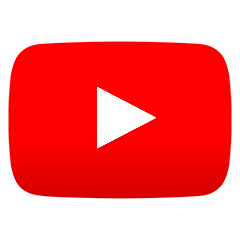 Based on multiple crypto tracking platforms, many showed that the funds were most likely never used for investments and just taken by the owners. The story, sadly, doesn't end there since reports came in that the co-founder Michael Patryn might be running a separate digital asset platform - a DeFi protocol named Wonderland.
Wonderland was built on Avalanche as the first decentralized digital asset reserve protocol which lets users stake digital assets for high-yield interest in the future.
Just recently, the co-owner was allegedly exposed after a series of tweets were posted by a user named zachxbt, who is a self-proclaimed crypto investigator. Apparently, he doxxed the founder of Wonderland and discovered that @0xSifu was Michael Patryn.
Doxxing traditionally means unveiling or uncovering someone's personal information, which was done by zachxbt. However, in the crypto industry, especially amongst DeFi protocols, owners usually "dox" themselves, and expose personal information to prove to their community that they are trustworthy.
Meanwhile, 0xSifu's partner and co-founder Daniele Sesta clapped back with his own input, stating that he will take responsibility if the rumors turn out to be true. On Thursday, Sesta issued a blog, unveiling that he actually knew about 0xSifu's identity, but decided to give him a "second chance."
"Now having taken some time to reflect, I have decided that he needs to step down till a vote for his confirmation is in place. Wonderland has the say to who manages its treasury not me or the rest of the wonderland team."
This was not taken lightly by Wonderland's community, so Sesta decided to relieve his former partner from his duties until further notice.
Currently, Wonderland holds $680M worth of digital assets in its treasury (or the amount of crypto that was staked on the platform). However, Wonderland's native token TIME took a toll and crashed 33.18% over the past 24 hours, averaging $374.11.
---