A non-profit organization is starting to make its first steps toward preparing Bitcoin developers in Brazil.
Vinteum, a newly launched non-profit organization dedicated to Bitcoin research and development, has announced its plans to train and fund the onboarding of open-source Bitcoin developers in Brazil and Latin America.
According to the announcement shared on the official Vinteum website, the organization is set to prepare high-quality developers suitable to work on Bitcoin and Lighting Network.

Did you know?
Want to get smarter & wealthier with crypto?
Subscribe - We publish new crypto explainer videos every week!
Is Your Crypto Safe? (5 Best Crypto Security Practices Explained)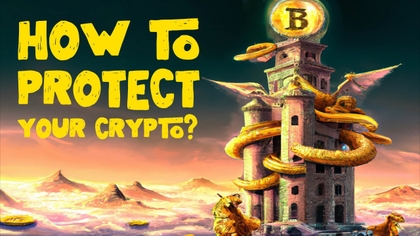 When talking about the preparation stage, Vinteum notes that simple funding is not enough to prepare high-quality developers. Organizations need to have understandable and engaging educational programs to teach people about Bitcoin. Therefore, the organization highlighted that this is exactly what they are planning to do.
Vinteum seeks to employ practices of other organizations created to provide the best Bitcoin educational services yet, including "Summer of Bitcoin, Qala, Torogoz, and Librería de Satoshi".
In its press release, the organization notes that it is not about who would employ better techniques and methods to teach these developers. It is rather about finding the right balance between the diversity among developers.
Vinteum will focus on building and growing the Bitcoin development ecosystem in Brazil and the wider Latin America region. We believe Bitcoin development needs diversity. We need input from devs around the globe if we are going to build global money.
Bruno Garcia, Bitcoin Core developer, and Brink grant recipient is set to become responsible for the educational purposes of this organization. The man will create educational programs and will search for innovative ways how to prepare Bitcoin developers.
The organization will be managed by Lucas Ferreira from Lighting Labs, who will be an executive director as well as André Neves from ZEBEDEE, who will be working as director of partnerships.
Vinteums projects are sponsored by institutional investor CEO and co-founder of Bitcoin blockchain company Ripio, Sebastian Serrano; Xapo Bank founder Wences Casares; John Pfeffer of Pfeffer Capital; crypto-exchange Okcoin; and the Human Rights Foundation (HRF).
It seems that Latin America is keen to adopt crypto into its life. Just recently, Finance and Mastercard announced their plans to launch crypto cards. The customers will be using them to pay for their goods and services.
---