Tether's market dominance persists as other stablecoin issuers face regulatory issues.
Tether (USDT) reaches its all-time high (ATH) market capitalization exceeding $83 billion.
In particular, at the time of writing, USDT market capitalization stands at $83.3 billion, despite the 0.23% price drop in the last 24 hours.

Did you know?
Want to get smarter & wealthier with crypto?
Subscribe - We publish new crypto explainer videos every week!
How to Make Passive Money with NFT? (Explained!)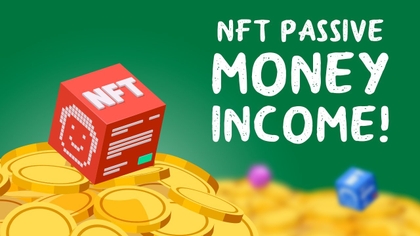 In a recent tweet, Binance CEO Changpeng "CZ" Zhao highlighted the regulatory pressures faced by a stablecoin bearing the Binance brand and issued by Paxos, Binance USD (BUSD).
Notably, BUSD is a fully regulated stablecoin that, according to CZ, has been "capped" by the New York Department of Financial Services (NYDFS) at $23 billion, with its current market cap sitting at $5 billion. In contrast, USDT has flourished remarkably during the same period.
Back in February, the NYDFS ordered Paxos to stop issuing any more BUSD, citing security law infringements.
This order came as USDT reached new market cap heights while competitors like Circle's USD Coin (USDC) and BUSD struggled to hold onto their market share.
The current market cap of USDC, the second-largest stablecoin, is $28.8 billion. Interestingly, there was a time when USDC was nearly overtaking USDT. In June 2022, USDC achieved an ATH of $55.8 billion in market cap.
The decline in market share of these stablecoins can be attributed to intensified regulatory scrutiny in the United States, as well as a US banking crisis. After the NYDFS banned further BUSD minting due to security violations, its market cap witnessed a steep decline as holders swapped their BUSD for other stablecoins.
The turning point for USDC was the collapse of the Silicon Valley Bank, where the stablecoin issuer held approximately $3.3 billion in reserves. This caused a wave of panic in the market and a subsequent temporary de-pegging from the US dollar.
The regulatory landscape has shown its influence over the stablecoin market as Tether attains record-breaking capitalization, while its rivals, BUSD and USDC, face a rocky road ahead. Amid ongoing regulatory challenges, it remains to be seen how these digital assets will fare in the future.
---