US Justice Department joins a group of institutions investigating the downfall of TerraUSD (UST).
The Federal Bureau of Investigation (FBI) and the New York authorities are investigating the collapse of TerraUSD stablecoin, which contributed to a loss of more than $40 million of investors' money.
According to the Wall Street Journal report published on March 13th, FBI and prosecutors from the Southern District of New York are interrogating former employees of Terraform Labs, the company that issued TerraUSD.

Did you know?
Want to get smarter & wealthier with crypto?
Subscribe - We publish new crypto explainer videos every week!
Crypto Token VS Coin (Animated Explainer & Examples)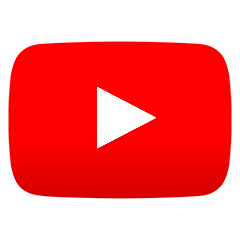 The investigation covers similar concerns detailed in the lawsuit filed by the United States Securities and Exchange Commission (SEC) on February 16th. One of the issues raised in the suit concerns the relationship between the Terra blockchain and a South Korean payment app, Chai.
The role of Kwon Do-hyung (popularly known as Do Kwon), the founder of Terraform Labs, is one of the main issues questioned by the US Justice Department and SEC.
The SEC accuses Don Kwon of defrauding investors, claiming that the Chai uses Terra blockchain to process payments to attract investors to buy LUNA.
The SEC also alleged that Kwon and Terraform Labs carried out unauthorized offerings and sold cryptocurrency asset securities, raising billions of dollars. The assets mentioned include TerraUSD stablecoin and mAssets. The two tokens are algorithm-based stablecoins that mirror the price of a US dollar.
The South Korean authority has been following Do Kwon, who has been on the run since the collapse of the multi-million crypto project. The prosecutors recently traveled to Serbia, where Do Know is allegedly hiding. In 2022, authorities issued an arrest warrant and an Interpol Red Notice for Do Kwon.
Do Kwon has taken to social media to deny fraud allegations and maintained that he is not on the run.
I am not "on the run" or anything similar - for any government agency that has shown interest to communicate, we are in full cooperation and we don't have anything to hide.
Terraform Labs collapsed in May 2022 after Terra stablecoin UST lost its peg. The value of the associated token, Terra (LUNA), fell to zero from around $120.