Secret recording exposes Alameda's use of FTX deposits.
A newly presented 75-minute audio recording featuring former Alameda Research CEO Caroline Ellison has come to light, offering unprecedented details about the moment the hedge fund's employees discovered that user funds were being borrowed from FTX.
The audio recording captured a high-stakes meeting in Hong Kong on November 9, 2022, just days before FTX filed for bankruptcy.

Did you know?
Want to get smarter & wealthier with crypto?
Subscribe - We publish new crypto explainer videos every week!
What is Terra Luna? History & Crash Explained (ANIMATED)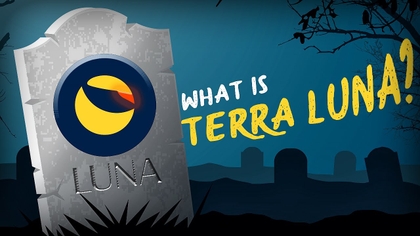 Ellison's comments came during a comprehensive all-hands meeting, where she also revealed that FTX had consistently permitted Alameda to use customer deposits. In court, snippets from this meeting were played as part of the testimony from Christian Drappi, a former Alameda software engineer.
Drappi took the stand immediately following Ellison's prolonged testimony. Intriguingly, he and other Alameda employees seemed unaware until that meeting that their firm had allegedly been using FTX deposits to sustain its trading ventures.
Ellison can be heard elucidating the firm's financial actions:
Alameda was kind of borrowing a bunch of money via open-term loans and using that to make various illiquid investments <...> We ended up borrowing a bunch of funds from FTX, which led to FTX having a shortfall in user funds.
In the audio, Drappi pressed Ellison for details about when she learned of Alameda's misuse of FTX customer deposits and who else was privileged to this information. Ellison initially hesitated, but Drappi probed again, asking:
I'm sure this wasn't, like, a YOLO thing, right?
This led to a light-hearted moment in court, where Drappi had to clarify the slang term "YOLO," insisting that he wanted Ellison to assure that the decision wasn't "spontaneous".
Describing Ellison's demeanor during the meeting, Drappi noted that she appeared "sunken" and lacked confidence, a sentiment that left him "stunned" about the company's shady dealings with FTX. Consequently, he resigned the following day.
Adding to the gravity of the situation, Alameda Research engineer Aditya Baradwaj, who attended the meeting, described the atmosphere as "extremely tense." He said the revelations, including the previously undisclosed discussions about Binance acquiring FTX, led to a unanimous feeling among employees that the company had no future, prompting many to leave shortly afterward.
The secret recording and subsequent revelations have sent shockwaves through the crypto community, uncovering previously hidden layers of the FTX and Alameda relationship. As employees scramble and courtroom dramas unfold, the recording remains a key piece of evidence that could significantly influence the trial's outcome.
---