Ukraine's integration into the EBSC will reportedly support the development of a regulatory framework, particularly for the virtual assets market.
On June 17, the Ministry of Digital Transformation of Ukraine issued a statement, indicating that Ukraine will be joining the European Blockchain Partnership (EBP) as an observer.
In fact, Ukraine is the third country after Liechtenstein and Norway not enlisted in the European Union to join the EBP, while also seeking to utilize blockchain technology in order "to provide cross-border public services."

Did you know?
Want to get smarter & wealthier with crypto?
Subscribe - We publish new crypto explainer videos every week!
What is Defi 2.0? (Explained with Animations)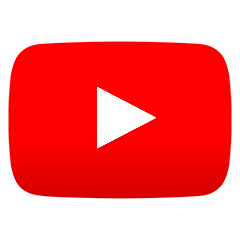 According to the official statement, Ukraine is planning to integrate its digital monetary space with the European Union (EU). On top of that, the country will reportedly extend its network of interstate blockchain-related partnerships with other countries.
Ukraine's potential enlistment in the EBP goes way back to last year's July, when Oleksii Zhemerenntskyhi, the head of the parliamentary group dubbed Blockchain4Ukraine, and Konstantin Yarmolenko, CEO of Virtual Assets of Ukraine, forwarded a letter to the President of the European Commission Ursula von der Leyen.
The letter describing Ukraine's possible enlistment as the observer on the European Blockchain Services Infrastructure (EBSI) and the EBP was later given the green light.
Zhmerenetskyi added that the initiative would contribute toward diminishing the recognition of educational credentials and documents, as well as driver's licenses of Ukrainian refugees across the countries in Europe.
Furthermore, after the initiative will be carried out, Ukraine expects to acquire full participation. Yarmolenko added that the country is seeking to explore other blockchain-related partnerships as well. By doing so, Ukraine will be able to furnish people living in the country with cross-line public administrations, such as verification of refugee registration and support. Likewise, educational and identity credentials will also be part of the verification.
Alexander Bornyakov, Deputy Minister of Digital Transformation for IT Development, also mentioned that Ukraine's introduction in the EBP will boost "joint work on the introduction of blockchain technology in government registries and services."
Yarmolenko additionally underlined that Ukraine has received a number of generous crypto-related donations since Russian forces invaded the country. For instance, back in March, two digital wallet addresses posted by the Government of Ukraine received around $31.7M worth of cryptocurrencies in Bitcoin (BTC), Ethereum (ETH), Tether (USDT), and Polkadot (DOT).
---