January 28th was the day that Trezor revealed it will remove the Controversial Address Verification Protocol in the following Trezor Suite update, indicating that the decision was made considering the recent feedback.
Swiss financial crypto brokers have required proof of ownership of an external wallet's address for Bitcoin withdrawals and deposits to their customers' non-custodial wallets, since 2019.
The Address Ownership Proof Protocol (AOPP) is the main automated mechanism used for this:

Did you know?
Want to get smarter & wealthier with crypto?
Subscribe - We publish new crypto explainer videos every week!
What Does Staking Mean in Crypto? (Easily Explained!)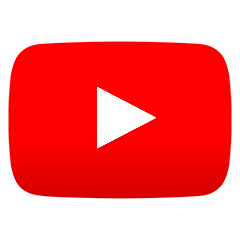 While you may not have heard of it, AOPP is a way to sign a message proving ownership of a chosen withdrawal address, released in our January update. It works just like Sign & Verify, but created in a specific format needed by Swiss exchanges in order to withdraw assets.
Last week, the Trezor hardware wallet was introduced AOPP signing as part of the latest update. The update makes it possible to generate signatures that conform to the AOPP model.
Reddit and Twitter users had recent feedback on the matter in which they were worried about AOP signaling Trezor's support for overlooking a potential loss of privacy and greater standardization.
The main worry is that the usage of AOPP is that it can become an example of the intensified influence of the government and surveillance.
Even though AOPP doesn't have a significant impact on users of non-custodial wallets, the values of freedom and decentralization are the biggest purpose of the crypto community that cares about privacy.
In the blog, they indicated that they "underestimated how this feature would be received," but are open for the examination of the public:
Adopting AOPP was a small step toward improving usability for a portion of our customers with restricted access to bitcoin. It was not a step taken due to any external pressure, regulatory or otherwise, and no similar implementations are planned.
The company clarified its intent by saying that the "aim was to make withdrawal to self-custody easier for users in countries with strict regulation" adding that they "acknowledge that more harm than good could be done at the end of this were viewed as proactive compliance with regulations we do not agree with".
Sparrow Wallet, BlueWallet, and Samourai Wallet have also followed the footsteps of Trezor:
The Samourai Wallet's Tweet was congratulating the projects for strength and resolve to listen to the community.
---