Key Takeaways
Tether has minted 4 billion USDT in the past month, including significant issuances on both the Tron and Ethereum blockchains.
The company's minting activity in 2023 totals 22.75 billion USDT, with major coin burnings also occurring throughout the year.
Tether, a major player in the stablecoin market, has ramped up its USDT (USDT) token issuance, minting an impressive 4 billion USDT in the past four weeks.
According to blockchain data provider Whale Alert, this surge in token creation includes 1 billion USDT minted on the Tron blockchain on November 10th. This was closely followed by another 1 billion USDT issuance on Ethereum on November 9th, adding to the 2 billion USDT minted in two separate batches on the Tron blockchain earlier in the month.

Did you know?
Want to get smarter & wealthier with crypto?
Subscribe - We publish new crypto explainer videos every week!
What is a Liquidity Pool in Crypto? (Animated)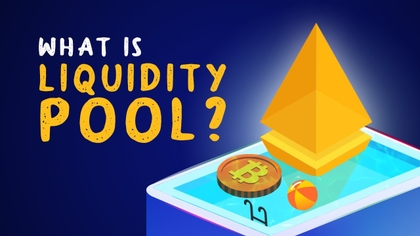 Paolo Ardoino, Tether's new CEO and chief technology officer, addressed these minting activities on X (formerly known as Twitter).
He clarified that the recent 1-billion-USDT transaction on the Tron network was to replenish USDT inventory for future issuance requests and chain swaps. He emphasized that these were authorized but not yet issued transactions.
Based on Whale Alert's data, Tether has minted a total of 22.75 billion USDT in 2023. Of this, 57% (13 billion USDT) was issued on the Tron blockchain, while the remaining 9.75 billion USDT was issued on Ethereum.
Tether's pattern of minting new USDT has been consistent throughout the year. In March 2023 alone, the company minted a staggering 9 billion USDT, following a mint of 3 billion USDT in the previous month. Another notable minting period was between June 12th and July 12th, during which Tether issued 3.75 billion USDT.
Contrasting its minting activities, Tether has also engaged in burning USDT tokens. Notable instances include the burning of 1.2 billion USDT on the Tron blockchain in August and 3.1 billion Tron USDT in June, alongside 2 billion Ethereum USDT in February.
The cryptocurrency community has been quick to respond to Tether's latest minting actions, with some enthusiasts pointing out correlations between such aggressive minting and significant market events.
Last time this much Tether got printed in a week a whole bank blew up.
A cited example was the shutdown of banks like Silicon Valley Bank, Silvergate, and Signature Bank in March 2023, which some linked to Tether's activities. However, Tether has denied any exposure to these banks.
---