To move USDT assets from Tron's TRC-20 network to the blockchains such as ETH and Avalanche, Tether is organising a chain exchange.
On Thursday, USDT also faced a drop below its $1 peg. However, the Chief Technology Officer of Bitfinex Paolo Ardoino reassured investors that Tether (USDT) won't suffer from the same disaster as UST did. The founder added:
"Unlike these algorithmic stablecoins, Tether holds a strong, conservative and liquid portfolio that consists of cash & cash equivalents, such as short-term treasury bills, money market funds and commercial paper holdings from A-2 and above rated issuers."

Did you know?
Want to get smarter & wealthier with crypto?
Subscribe - We publish new crypto explainer videos every week!
How to Use Crypto? 5 Rewarding Strategies Explained (Animated)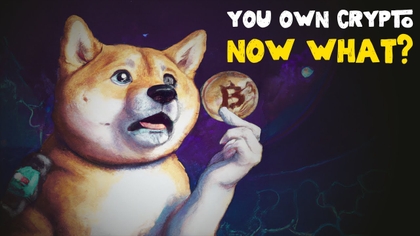 On May 12, due to the collapse of UST, Tether expanded on its statement in a recent tweet and said that the blockchain-enabled platform will send $1B USDT to ETH and $20M USDT to Avalanche.
Additionally, Tether stated that the current and authenticated clients can still exchange Terra (USDT) by using the official webpage as it hadn't encountered any problems during the past day. Bitfinex CEO added:
"Tether is gratified that the market continues to show its trust and confidence in Tether [...] We are a quickly evolving industry and as an industry, we will learn from these events together."
Moreover, Ardoino also implied that the chaos stablecoin brought into the world became a profitable source for many players in the crypto ecosystem. For example, Tether and Bitfinex websites became a gateway for various companies to purchase Tether (USDT) for less than $1 and later on exchange it for a significant amount of money.
On a different note, UST's Do Kwon has suggested how to bring the stablecoin peg back to life. In one of the tweets, the CEO stated:
Kwon also provided several solutions to aid the system in absorbing UST stablecoin as fast as possible. For instance, Terra founder came up with a plan to reduce the PoolRecoveryBlock from 36 to 18 and gave green light to increase the base pool from $50M to $100M.
---