The collaboration between SWIFT and Chainlink will allow interbank messaging system's communication in various blockchain environments.
The Society for Worldwide Interbank Financial Telecommunication (SWIFT), the interbank messaging system allowing cross-border payments, has partnered with decentralized blockchain oracle Chainlink to work on the integration of cross-chain interoperability protocol (CCIP).
According to the announcement made at SmartCon 2022 Conference in New York by Chainlink co-founder Sergey Nazarov and SWIFT strategy director Jonathan Ehrenfeld Solé, the goal of the collaboration is to allow the interbank messaging system to communicate through all blockchain environments.

Did you know?
Want to get smarter & wealthier with crypto?
Subscribe - We publish new crypto explainer videos every week!
What is a DAO in Crypto? (Animated Explanation)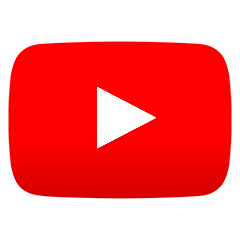 SWIFT interbank messaging system connects more than 11,000 international banks to complete traditional cross-border fiat transactions. In August, SWIFT recorded around 44.8 million FIN messages per day. These messages include cross-border customer payments and cheques, financial institutions transfers, securities markets, foreign exchange, and so on.
With the underlying technologies, these transactions can take several days to complete and approve. Therefore, to speed up the process, SWIFT has been searching for other alternatives, such as blockchain, distributed ledger technology (DLT), and central bank digital currencies (CBDCs).
During the announcement, SWIFT strategy director said that the integration is exceptionally important as there is "undeniable interest from institutional investors into digital assets," which are keen to have access to digital and traditional assets on the same platform.
In response, Chainlink co-founder Sergey Nazarov highlighted that the collaboration will accelerate the distributed ledger technology adoption and will promptly benefit various capital markets institutions.
Moreover, Nazarov added that with Chainlink technology, financial institutions will be able to achieve blockchain capability without replacing their legacy systems, which otherwise would be very expensive.
In other news, on September 27th, Galaxy Digital Holdings Ltd. announced the partnership with Chainlink to provide crypto pricing data directly to decentralized applications (dApps) operating on various blockchains.
---