Square Enix is ​​reportedly working on several blockchain games that are expected to launch in 2023.
Square Enix, a Tokyo-based video game published known for its games Final Fantasy and Dragon Quest, revealed its plans to focus on blockchain game development in 2023.
According to the letter, called "A New Year's Letter from the President," the company's president, Yosuke Matsuda, stated that Square Enix "devoted aggressive investment and business development efforts" to blockchain games in 2022. On top of that, the company expects to continue to do so in 2023.

Did you know?
Want to get smarter & wealthier with crypto?
Subscribe - We publish new crypto explainer videos every week!
How to Pick the Right NFTs? (Animated DOs & DON'Ts)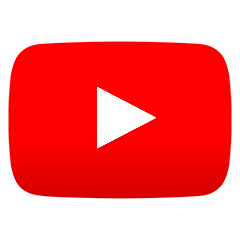 Nevertheless, in the letter, Matsuda overviewed the past year, summarizing Square Enix's accomplishments and the crypto environment in the past two years.
In the letter, Matsuda discussed the reasons behind the crypto decline. The man claimed that new technologies often cause "confusion" but eventually become an integral part of one's life. Therefore, it assured investors that there is no reason to doubt the potential of crypto or blockchain technology.
New technologies and frameworks lead to innovation, but they also create considerable confusion.
On top of that, Matsuda stated that 2022 "was a year of great volatility in the blockchain-related space." However, Square Enix's president believes that it will only allow the blockchain entertainment industry to grow.
If this proves to have been a step in a process that leads to the creation of rules and a more transparent business environment, it will definitely have been for the good of the growth of blockchain entertainment.
Square Enix President and Representative Director, Yosuke Matsuda, ended his letter by stating:
Our Group intends to achieve further growth by continuing our self-sustaining evolution and transformation as we remain watchful for the changes that will occur in the next decade and beyond. We will drive our businesses forward with the goal of making 2023 a year of major evolution and transformation.
Nevertheless, the Square Enix president revealed that the company is currently working on multiple blockchain games and is set to announce several game launches in 2023.