Cypher managed to freeze 60% of assets stolen eleven days ago.
Cypher Protocol, a decentralized futures exchange based on the Solana blockchain, has clamped down on $600,000 of crypto funds unlawfully taken during a security breach.
On August 7th, a security flaw in Cypher led to a breach where roughly $1 million was siphoned off in cryptocurrencies like Tether (USDT), Solana (SOL), wrapped Ether (wETH), and others.

Did you know?
Want to get smarter & wealthier with crypto?
Subscribe - We publish new crypto explainer videos every week!
What is Polygon in Crypto? (Animated Explainer)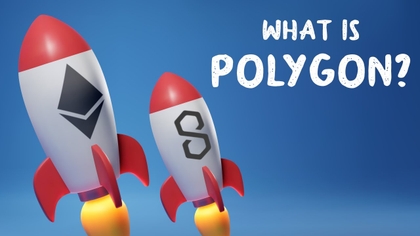 Following the exploit, the decentralized exchange (DEX) took swift action by pausing its smart contracts. A revelation by Halborn, a blockchain security entity, pointed out that the system's loophole was in its inability to monitor the sub-accounts of loan and borrowing accounts. As a result, the attacker could exploit inadequate margin checks and bypass the protocol.
Cypher Protocol, in its update on August 17th via an X (formerly Twitter) post, stated:
The return of these funds will be predicated on the cooperation of these CEXs and seizure warrants being issued by law enforcement.
Post the hack, Cypher made a bold move by announcing a 10% "white hat" reward, roughly amounting to $120,000, to entice the hacker into returning the stolen assets.
By August 12th, when the hacker didn't comply with the stipulated deadline to return the funds, Cypher widened the bounty for the public. Furthermore, they dropped hints, suggesting they had leads on the hacker's partial identity.
The aftermath saw Cypher coming up with a redemption plan on August 16th. The company introduced a "socialized losses policy" to ensure that the affected users were compensated.
Details shared by the protocol highlighted that the reimbursement value would be deduced from a snapshot of users' assets when the protocol was suspended. This means users would receive around 31 cents for every dollar they had at the time.
To put things in perspective, the breach that hit Cypher wasn't the most severe in August so far. The REKT database points out two more prominent exploits: Zunami's $2.1 million loss on August 13th and Steadefi's $1.1 million hit on the same day Cypher was exploited.
The cybersecurity challenges in the crypto space are a constant reminder of the evolving nature of threats. Yet, Cypher Protocol's response showcases the resilience and adaptability of decentralized platforms in the face of adversity.
---