Yet another exploit shakes the crypto industry.
In a significant setback for the crypto world, Cypher Protocol, operating on the Solana blockchain, had to pause its smart contract following a security breach leading to an approximate loss of $1 million.
Responding promptly, Cypher Protocol shared the news to the community via X (formerly Twitter). The central message was clear - their systems had suffered a security lapse, and as a result, their smart contract was on hold.

Did you know?
Want to get smarter & wealthier with crypto?
Subscribe - We publish new crypto explainer videos every week!
5 Best Crypto Portfolio Diversification Strategies (Animated Explanation)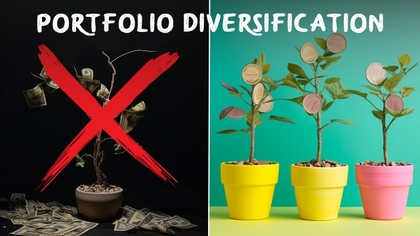 According to the announcement, the Cypher team is investigating the security breach and is trying to establish contact with the individual or group responsible, hoping to negotiate a return of the funds.
Data from Solscan, a Solana blockchain explorer, paints a grim picture. The figures indicate the theft of about 38,530 Solana (SOL) tokens and a sum of $123,184 in USD Coin (USDC). The combined value of this illicit haul stands at roughly $1,035,203.
More worryingly, it is believed that malicious actors transferred 30,000 USDC from the suspected wallet to Binance's Solana USDC address named "kiing.sol." This action suggests an attempt to convert illegal funds.
Post the incident, the wallet received a flurry of NFTs, each asking for the funds' return. One such NFT message was quite direct, stating:
Seriously though, you used Binance and KuCoin to fund and to try and get 30K out. People will find you. Please do the right thing and give the rest back.
Another was far more concise and to the point, demanding, "Give it back you, shitlord."
In an evolving world of cryptocurrencies and blockchain, the Cypher Protocol's incident reminds us of the need for heightened security and the ever-present threats lurking in the shadows.
After a few months of quietness regarding crypto-related hacks, during the past few weeks, malicious actors have attacked several major crypto projects. Most recently, Curve Finance fell victim to a significant exploit losing around $60 million.
---