A Singaporean healthcare provider has started using a blockchain-based network to track and verify valid COVID-19 vaccines.
The Singaporean branch of Zuellig Pharma, one of Asia's biggest healthcare providers, is using eZTracker, a blockchain-based management system to track COVID-19 vaccinations in the country.
The SAP blockchain product is used to ensure that citizens do not receive expired or counterfeit vaccines.

Did you know?
Want to get smarter & wealthier with crypto?
Subscribe - We publish new crypto explainer videos every week!
What is Polygon in Crypto? (Animated Explainer)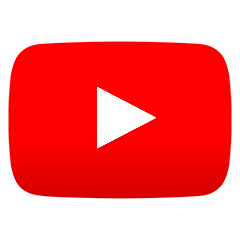 According to Zuellig Pharma, the new eZTracker system would help prevent the use of counterfeit or expired vaccines. The users can easily verify the validity of their vaccines by using a mobile app.
Daniel Laverick, vice-president and head of digital and data solutions at Zuellig Pharma, stated:
​For products registered with eZTracker and depending on the needs of our pharma principals, patients can scan the 2D data matrix on the product packaging to verify key product information like expiry date, temperature, and provenance through its app powered by blockchain.
Zuellig Pharma's eZTracker uses the SAP blockchain technology to capture, track and trace multiple data points for COVID-19 vaccines or other medical products, while the mobile app verifies this information instantly. This data is used to improve supply chain transparency.
Laverick emphasized transparency and medical integrity, stating that "accidents involving expired or improperly stored vaccines can be avoided."
The SAP Blockchain, used to create Zuellig Pharma's solution, operates as a Blockchain-as-a-Service (BaaS). Clients can use this service to develop blockchain extensions for their applications. According to data provided by SAP, 77% of the world's transaction revenue crosses one of their systems at some point.
This is not the first management solution offered by Zuellig. In 2020, the healthcare provider partnered with the pharmaceutical company MSD. They developed and launched eQTracker in Hong Kong. The tool was used to trace Gardasil, the vaccine for the human papillomavirus (HPV).
eZTracker is an end-to-end blockchain solution, developed using the SAP Blockchain. It is expected that the product could step into the Hong Kong market next. In mid-January 2022, Hong Kong health authorities reported that 36 people received expired COVID-19 vaccines at a private clinic.
Fraud of medical products is a hot issue in Southeast Asia. According to the UN Office on Drugs and Crime, it's estimated that consumers in the region spent anywhere between $520 million and $2.6 billion per year on counterfeit medications.
Zuellig Pharma provides healthcare services in 13 markets in Asia, including Singapore, Hong Kong, and Thailand. They provide digital and commercial services to more than 350,000 medical facilities across the board.
---