The chair of the Securities and Exchange Commission (SEC) announced the agency's partnership with the Commodity Futures Trading Commission (CFTC) to provide better oversight over the digital asset industry.
With the President of the United States Joe Biden signing the executive order on cryptocurrency regulation and blockchain development, US regulatory authorities are obliged to provide a safe environment for digital asset investors.
According to Gary Gensler's speech published on the official SEC website, he mentioned that future financial services must be carefully monitored to avoid previous instances of people losing money to uncertain financial "opportunities".

Did you know?
Want to get smarter & wealthier with crypto?
Subscribe - We publish new crypto explainer videos every week!
We FOUND Bitcoin Bottom! | Don't Miss It!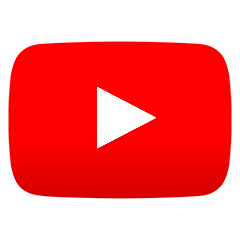 Gensler didn't disregard the blockchain industry, and admitted that "there is lots of innovation" in crypto, but proved to be skeptical as there is always lots of "hype" surrounding new areas of entrepreneurship, which doesn't mean success and "many projects likely could fail."
In collaboration with the CFTC and the DoJ, Gensler claims that the SEC will be overseeing the digital asset industry in a three-pronged approach - by "protecting investors, facilitating capital formation, and maintaining fair, orderly, and efficient markets."
Regarding DeFi platforms, the Chair of the SEC considers crypto tokens as "securities" and believes that they should be regulated the same as traditional assets so investors are equally protected.
"We have rules with respect to safeguarding market integrity, protecting against fraud and manipulation, and facilitating capital formation. If a company builds a crypto market that protects investors and meets the gold standard of our market regulations, then customers will be more likely to trust and have greater confidence in that market."
The regulations would also affect crypto commodities, security tokens, custody services, market makers, and stablecoins. According to Gensler, cryptocurrencies might be a great opportunity for "entrepreneurs to raise capital and for investors to trade", but they still need proper safety measurements to ensure a safe digital finance environment.
---