Key Takeaways
SEC Chair Gary Gensler's recent speech on the SEC's role and mandate sparked criticism from Ripple's chief legal officer and the broader crypto community.
Ripple's legal officer, Stuart Alderoty, called for a fact-check of Gensler's speech, criticizing the SEC's approach to lawsuits and regulatory actions in the crypto space.
The responses reflect a growing tension between the SEC and parts of the cryptocurrency industry, emphasizing the need for clearer and more consistent regulatory frameworks.
Gary Gensler, the Chair of the US Securities and Exchange Commission (SEC), is at the center of controversy following his recent speech at the 2023 Securities Enforcement Forum.
The speech, which Gensler shared in a video on X (formerly known as Twitter), emphasized the SEC's foundational principle of supporting honest businesses while prosecuting dishonesty, as initially articulated by the first SEC chair, Joseph P. Kennedy.

Did you know?
Want to get smarter & wealthier with crypto?
Subscribe - We publish new crypto explainer videos every week!
What is Odysee & LBRY? Is Decentralized YouTube Possible? (ANIMATED)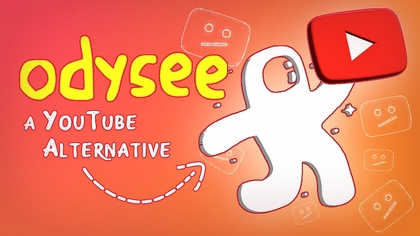 Responding to Gensler's remarks, Stuart Alderoty, Ripple's chief legal officer, currently engaged in legal proceedings against the SEC, called for a fact-check of the SEC chair's statements.
Alderoty criticized Gensler for prejudging the cryptocurrency sector and initiating legal actions without a thorough investigation. He pointed out that Ripple, despite being sued by the SEC, has never been charged with dishonesty.
Alderoty also accused the SEC of engaging in "shady behavior" and losing international relevance.
It is worth noting that Ripple has been involved in legal proceedings with the SEC since 2020. However, only this year, some significant developments in the Ripple vs SEC case have been reached. In July, Ripple secured a partial win when Judge Analisa Torres declared that XRP is not a security when sold to retail investors but is a security when sold to institutions. The SEC was unhappy with such a decision and appealed the decision.
The broader cryptocurrency community also reacted to Gensler's post. Erik Voorhees, CEO and founder of ShapeShift claimed his "honest business" had been unjustly targeted by the SEC twice.
Another community member claimed that the departure had shifted away from its original vision, suggesting that the agency now contributes to legitimizing a corrupt system.
The backlash against Gary Gensler's speech highlights a growing rift between the SEC and segments of the cryptocurrency industry. This situation underscores the need for a balanced approach to regulation that supports innovation while protecting investors, necessitating open dialogue and collaboration between regulators.
---