The FBI is offering a $100K reward for any information leading to "Cryptoqueen's" arrest.
Ruja Ignatova, Bulgaria's convicted fraudster and founder of OneCoin, has been recently listed on the US Federal Bureau of Investigation's (FBI) Ten Most Wanted Fugitives list. The crook, also known as the self-proclaimed "Cryptoqueen," has allegedly stolen more than $4 billion from 3 million investors from 2014 to 2016.
The Southern District of New York officially announced the news during a press conference held on June 30th. The US FBI noted that it would give a $100K reward for any information that would assist the law enforcement agency in arresting the fugitive that was last seen 5 years ago in Athens.

Did you know?
Want to get smarter & wealthier with crypto?
Subscribe - We publish new crypto explainer videos every week!
What are dApps in Crypto? (Explained with Animations)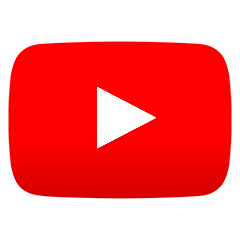 Michael J. Driscoll, the assistant director in charge of the New York Field office, reassured the public that the FBI will eventually catch the fraudster, while the US attorney for the Southern District of NY Damian Williams noted that Ignatova is a mastermind criminal, sitting as the only woman in the list of most wanted people among other dangerous terrorists and murders. He added:
"She timed her scheme perfectly, capitalising on the frenzied speculation of the early days of cryptocurrency."
Ignatova was the leader of OneCoin, a Bulgarian-based Ponzi scheme launched back in 2014 and described as "one of the biggest scams in history." The project reportedly had no blockchain securing transactions, however, it still managed to manipulate its perceived value by leveraging the automatic generation of new tokens.
In addition, the crook, who was also the subject of the 2019 BBC podcast series dubbed The Missing Cryptoqueen, was enlisted on the EU's law enforcement agency dubbed Europol. Likewise, authorities in India are also looking for Ignatova after they pressed charges back in 2017.
The FBI mentioned that the criminal might be traveling with a German passport to a number of countries, including Russia, Germany, Greece, Bulgaria, and the United Arab Emirates (UAE).
---