The new collaboration between Polygon Labs and Unstoppable Domains will allow users to make personalized Web3 domains.
On March 14th, Polygon Labs announced a partnership with Unstoppable Domains to launch an innovative Web3 top-level domain (TLD) called .polygon. The TLD will enable Polygon users to create personalized Web3 domains.
In the Twitter thread, Polygon highlighted that the service will allow users to anonymously login to over 750 Web3 applications, including dApps, games, and Metaverse, and transact using human-readable wallet addresses. The new domain will also allow users to create decentralized websites.

Did you know?
Want to get smarter & wealthier with crypto?
Subscribe - We publish new crypto explainer videos every week!
How to Get Free Crypto? (Explained with Animations)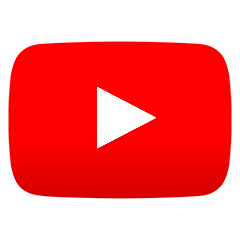 According to the vice president of business development at Polygon, Sanket Shah, Web3 domains will be significant in helping users interact with the growing Web3 world.
Web3 domains will give our community a digital identity that they fully own, so they can log into dapps without giving away their personal information and transact crypto without lengthy wallet addresses.
The user-owned digital identity will also allow Polygon users access the platform's premium .polygon gaming.
It is worth noting that for early buyers, Polygon is offering a 25% discount for purchases made within 48 hours after the launch.
Web3 domains such as Unstoppable Domains and Ethereum Name Service (ENS) have seen increasing adoption recently. ENS, the leading decentralized domain system, became a top Ethereum project on the Ethereum blockchain.
In August 2020, a leading cryptocurrency exchange Coinbase announced a partnership with Unstoppable Domains to allow users to make payments through domain handling instead of long cryptographic addresses.
Two years later, Binance offered users a free digital user name, "name.cb.id", to enable payments using human-readable addresses instead of alpha-numeric digital wallet addresses.
On top of that, in September 2022, BitDegree partnered with Unstoppable Domains to hand out NFT Domain rewards to every student who completed any Web3-related course on the BitDegree platform.