OpenSea stated that an official report to law enforcement was issued as the investigation is already taking place.
OpenSea, the world's biggest Web3 marketplace for non-fungible tokens (NFTs) and digital assets, has recently reported that all of its users' email addresses have been leaked.
According to the official announcement issued on June 29th, one employee of OpenSea's newsletters operator dubbed Customer.io shared all the email addresses of both platforms' customers to an identified external party.

Did you know?
Want to get smarter & wealthier with crypto?
Subscribe - We publish new crypto explainer videos every week!
Get To Know The Genius Behind The Massive Ethereum Upgrade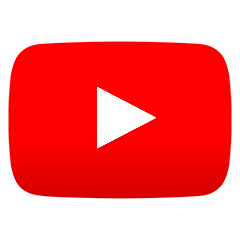 OpenSea noted that spammers might contact the customers with different variations of the original email domain. The company advises against clicking on phishing addresses such as opensae.io, opensea.org, or opensea.xyz.
However, it seems as though it didn't take too long for the spam texts and emails to arrive. One OpenSea customer has already reported that he has been affected by the leak:
On top of that, the platform provided some recommendations, mentioning that users should not download anything from an OpenSea email, should always double-check all the links provided, never share their passwords with anyone, or sign a wallet transaction prompted directly from an email.
For some reason, hackers are very interested in assaulting OpenSea and its users. In May, the marketplace got its Discord servers swarmed with numerous phishing links, resulting in several user wallets getting fully emptied out. Likewise, back in February, the community of the NFT platform got hit by a phishing scam, where the hacker managed to steal $1.7 million worth of NFTs.
In fact, this isn't the first time when a platform similar to Customer.io has been breached. For instance, earlier in March, Hubspot, one of the biggest CRM platforms in the world, also suffered from a hack that exposed its users' names, surnames, phone numbers, as well as email addresses on Circle, Swan Bitcoin, NYDIG, and BlockFi.
More to that, it seems like crypto-oriented scams are on the rise now more than ever. According to data from Elliptic, a London-based security organization founded in 2013, this year, more than $1B has been stolen in crypto-related assets, with Axie Infinity's Ronin Network becoming one of the largest crypto heists in the history. The hacker reportedly managed to steal around 173.6K Ethereum (ETH), and $25.5M worth of USDC, putting it at th
---