NSW Police noted that fake Bitcoin paper wallets were found in the streets, parks, and other public areas in Australia.
The New South Wales (NSW) Police Force, the primary law enforcement agency of the state of New South Wales, Australia, has warned the public to stay away from fake Bitcoin (BTC) paper wallets.
According to the Facebook post shared by NSW Police Force, the fake Bitcoin paper wallets were found by multiple citizens in parks and streets of Australia.

Did you know?
Want to get smarter & wealthier with crypto?
Subscribe - We publish new crypto explainer videos every week!
What is Shiba Inu Coin? (Explained with Animations)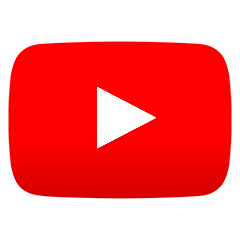 The crypto paper wallets contain a QR code imitating the legitimate Bitcoin paper wallet. Once the person finds the paper wallet and scans the QR code, the person is directed to a link, which allows them to access a crypto wallet with around 16,000 Australian dollars (around $11,000).
If the person wants to receive crypto assets held in the paper wallet, they are asked to pay a withdrawal fee and provide their crypto wallet credentials, which would allegedly allow them to transfer funds to their own wallets.
Once the withdrawal fee is paid and the person's crypto wallet details provided, the person's cryptocurrency is stolen from their crypto wallets.
Based on the authorities, citizens who find these crypto wallets shouldn't scan the QR code, attempt to access the account, or provide their personal information. Instead, the public is advised to surrender the fake Bitcoin crypto wallets to the local police station.
It is worth noting that around four months ago, a user on Reddit reported that they had found a paper crypto wallet and warned other users about it being a scam. Other Australians commented on the report claiming that they found similar wallets at parks, streets, and beaches across Australia.
One user, dubbed Pinnymc, commented under the post stating that they almost fell for the scam, as the wallet seemed legitimate and they could see the wallet address and on-chain transaction data. However, the user got suspicious because it stated that the user must pay a 0.5% transaction fee.
If this was a legit wallet I should be able to withdraw and the transaction fee comes out of the balance. It's such a shame because this looks so legit.
In other news, in September, Australian Federal Police (AFP) opened a cryptocurrency unit to target money laundering by tracing crypto transactions.
---