MetaMask clears the air about allegations of it being affected by a "massive wallet-draining operation."
MetaMask, the self-custodian cryptocurrency wallet provider, has dismissed reports suggesting that its wallets were exploited in a large-scale operation that saw the loss of over 5,000 Ether (ETH).
The company's response came after Taylor Monahan, founder of Ethereum wallet manager MyCrypto, posted a series of tweets on April 17th detailing an unidentified exploit. During the exploit, malicious actors allegedly siphoned over $10.5 million worth of crypto and non-fungible tokens (NFTs).

Did you know?
Want to get smarter & wealthier with crypto?
Subscribe - We publish new crypto explainer videos every week!
Bullish vs Bearish Markets: How to Predict it? (Animated)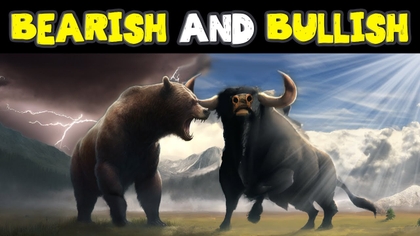 In the tweet, Monahan asserted that the perpetrator targeted long-time MetaMask users and employees.
In response to allegations, on April 18th, MetaMask also took to Twitter to clarify the situation, stating:
Recent reporting on <Monahan's> thread has incorrectly claimed that a massive wallet-draining operation is a result of a MetaMask exploit. This is incorrect. This is not a MetaMask-specific exploit.
MetaMask further explained that the theft of 5,000 ETH occurred "from various addresses across 11 blockchains," emphasizing that the notion of MetaMask's wallet being hacked "is incorrect."
According to Wallet Guard co-founder Ohm Shah, the MetaMask team has been investigating the issue "tirelessly," yet there is "no solid answer to how this has happened."
Shah also mentioned that numerous independent security researchers are investigating the matter, and it's possible that "some sort of Private Key or Seed Phrase Leak" might have occurred.
In its Twitter thread, MetaMask highlighted that its security team is currently examining the origin of the exploit and collaborating with others in the Web3 wallet space.
It is worth noting that soon after MetaMask shared a response Twitter thread, Monthana clarified that the exploit was not specific to MetaMask and that "users of all wallets, even those created on a hardware wallet," had been affected.
As MetaMask and other experts continue to investigate the source of this large-scale crypto heist, users should remain vigilant and take necessary security precautions to protect their digital assets.
It is not the first time in recent months that MetaMask denied allegations. At the end of March, the company also took to Twitter to deny rumors about alleged airdrop or snapshot.
---