Mercado Bitcoin partners up with SDF to explore uses for CBDC.
On May 24, Latin America exchange Mercado Bitcoin teamed up with the Stellar Development Foundation (SDF) to develop one of the nine projects selected for the LIFT Challenge Real Digital, a collaborative environment endorsed by the National Federation of Associations of Central Bank Servers (Fenasbac) and the Central Bank of Brazil.
According to the official statement, the projects will investigate use cases for CBDCs, where CPQD and ClearSale will join SDF in the LIFT Challenge.

Did you know?
Want to get smarter & wealthier with crypto?
Subscribe - We publish new crypto explainer videos every week!
What is Blockchain? (Animated Examples + Explanation)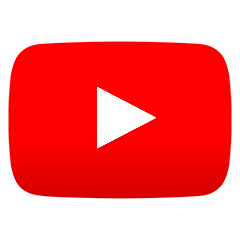 The CEO of Mercado Bitcoin Reinaldo Rabelo stated:
"We are in a consortium of companies that have the structure and ambition to build robust solutions for the financial market through blockchain technology. Utilizing the Stellar network will allow us to deliver a complete case for evaluation by the Central Bank."
The Stellar network was chosen by Mercado Bitcoin because of its efficiency, speed, and security.
CEO of the Stellar Development Foundation Denelle Dixon commented that in the partnership with Mercado Bitcoin in the LIFT Challenge Real Digital "the Stellar ecosystem grows stronger."
The Brazilian Central Bank also collaborated with Microsoft and Visa while selecting ConsenSys and the DeFi Aave (AAVE) protocol to build and explore uses for the country's Real Digital.
The Stellar Development Foundation excluded several key characteristics that distinguish Stellar as an ideal choice for tokenization and payment initiatives. The main attributes include payment optimization, compliance and security, simplicity, and sustainability.
Real Digital will possibly see the light of day at the end of 2022 and will be available only to a limited number of users at first.
Stellar is a network for financial goods and services that is decentralized, efficient, scalable, and unique in its sustainability.
Mercado Bitcoin, Latin America's largest crypto and alternative asset exchange platform, has more than 3.5M customers and more than R$40B traded since 2013. The company believes in regularizing access to alternative assets with security and liquidity.
The LIFT Challenge Real Digital seeks to foster technological innovation in the financial industry via research projects that evaluate the use cases of a digital currency issued by BCB as well as its technological feasibility.
Back in March, Stellar Development Foundation (SDF) announced a $30 million crypto fund to bring in more startups to build on the Stellar network, including Bitwage, Trace Finance, Fan Vestor, and Afriex.
---