For the first time in history, NFTs collection characters will float in Macy's Thanksgiving Day Parade in New York on November 23rd.
Web3 company Cool Cats Group is set to bring the crypto world to one of America's most beloved traditions, the Thanksgiving parade.
The nearly century-old Macy's Thanksgiving Day Parade will feature NFT characters from the blockchain company, marking one of the first instances of crypto's entrance into this iconic event.

Did you know?
Want to get smarter & wealthier with crypto?
Subscribe - We publish new crypto explainer videos every week!
What is Blockchain? (Animated Examples + Explanation)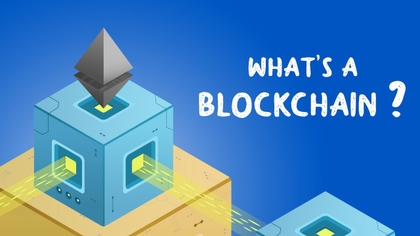 The news broke on September 14th when Cool Cats Group announced that their unique NFT characters, a blue cat and a milk carton, would float down the streets of New York City as balloons in the upcoming parade on November 23rd.
Jordan Dabby, the parade's producer, confirmed that these characters will make their larger-than-life debut to an audience of thousands on NYC streets and millions of viewers at home.
Macy's parade has a tradition of featuring popular characters, ranging from Baby Yoda and Sonic the Hedgehog to Pikachu and Charlie Brown. Each year brings new additions, and the inclusion of NFT characters is a testament to the growing influence of the crypto and blockchain space.
While it remains to be seen if other companies from the sector will join the lineup, this marks a significant moment for the industry.
However, this isn't Macy's first foray into the digital realm. In 2021, after resuming the full-length parade following COVID-19 restrictions, organizers launched their own NFT series. Moreover, a virtual parade within the Metaverse was organized the following year, blending the physical and digital worlds.
The representation of crypto and blockchain characters in Macy's Thanksgiving Day Parade reflects the increasing integration of this innovative technology into mainstream culture. As digital and physical worlds continue to merge, this milestone serves as a testament to the far-reaching influence of the Web3 universe.
However, the days are not so bright for NFT-related firms as the US SEC recently sued Stoner Cats 2 LLC (SC2) for offering unregistered securities disguised as NFTs.
---