SEC files yet another lawsuit.
The US Securities and Exchange Commission (SEC) has imposed penalties on Stoner Cats 2 LLC (SC2), the entity behind the animated series "Stoner Cats."
The agency charged the company with running an unauthorized sale of securities disguised as non-fungible tokens (NFTs). SC2 has agreed to a cease-and-desist order and will pay a $1 million civil penalty.

Did you know?
Want to get smarter & wealthier with crypto?
Subscribe - We publish new crypto explainer videos every week!
What is AAVE in Crypto? (Beginner-Friendly Explainer)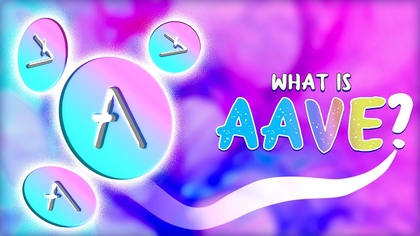 In its statement, the SEC argued that SC2 had sold approximately 10,000 NFTs for $800 each in a quick 35-minute sale conducted on July 27th, 2021.
The funds generated from the sale, around $8 million, were used to finance the Stoner Cats animated series, which debuted its first episode two days after the NFT sale. The show's plot revolved around an elderly woman and her cannabis-using cats. The project was backed by a star-studded cast, including Mila Kunis, Ashton Kutcher, and Chris Rock.
In an official statement, the SEC pointed out that SC2 promoted the NFTs as investment opportunities. According to the SEC, SC2 claimed that the value of the tokens would increase due to the credentials of their creators and the fame of the associated actors.
Furthermore, the company programmed the NFTs to give a 2.5% royalty from each secondary sale. According to the SEC, at least 10,000 secondary transactions occurred, totaling over $20 million.
The SEC has obligated the company to pay a $1 million fine and establish a fair fund to reimburse affected investors. Moreover, SC2 has been mandated to destroy all NFTs currently under its management or control.
The SEC's actions against Stoner Cats 2 LLC signal increasing regulatory scrutiny in the evolving NFT space. By treating these NFTs as unregistered securities, the SEC has set a precedent that could have strong implications for the crypto asset class.
During the past few months, the SEC has been filing lawsuits against crypto-related entities right, left, and center. The most significant lawsuits were filed against crypto exchanges Binance and Coinbase.
---