Due to the expanding popularity of NFTs, plenty of new ones are being released every day.
Below are a few examples that occurred recent.
Lamborghini "Space Time Memory" NFTs
"Space Time Memory" is the very first NFT project recently revealed by the well-known car maker - Lamborghini. To be exact, the project contains a series of five different photographs where the Italian car, Lamborghini Ultimae, goes to space.

Did you know?
Want to get smarter & wealthier with crypto?
Subscribe - We publish new crypto explainer videos every week!
What is DeFi in Crypto? (Explained with Animations)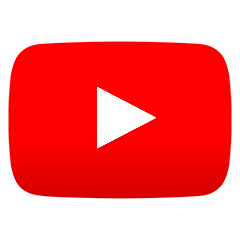 As they tweeted "Ultimae rises above the Earth as a symbol of human space exploration".
The company pointed out that the famous NFTs can be reached by using a QR code engraved in five units of a physical "Space Key". Additionally, as part of a cooperative study project with Lamborghini, its carbon fiber pieces were sent to the International Space Station.
Furthermore, the artist from Switzerland, Fabian Oefner, is known for creating colorful art by harnessing scientific properties. Therefore, he created these particular images from photographs that were taken from a weather balloon and real car parts.
The "CyberBaby Toy Shop"
It was only a matter of time before the well-known singer, songwriter, filmmaker, visual artist, and producer Melanie Martinez joined the ecosystem of NFTs. The collection was set to go live on January 27th via MakerPlace.
Melanie Martinez designed a collection of stuffed animals that include five characters. The characters were made with a futuristic nursery theme in mind and a bit of a sinister twist.
These fluffy handmade creatures were all created purely to invoke joy in people's lives. I dedicate these animations to other like-minded, vintage toy nerds who share the same affinity!
The "Claustrophobic Teddy Bear," "Smoking Swan," "Dairy Cow Mother," "Narcissistic Duck" and "Emo Elephant," are among the toys displayed in the "CyberBaby Toy Shop."
Collectors who purchase any piece in the drop, animated or static, will be invited to a virtual event with Martinez in the Decentraland. Buyers will also get first access to ticket pre-sales for Martinez's upcoming tour, making this an attractive drop for any of her millions of admirers.
Atari's 50th Anniversary
Atari has been making video games for 50 years and decided to celebrate the occasion by releasing and gifting NFTs to their fans. NFTs that are used as gifts are called GFTs, and they will unwrap on a specific date.
The company did indicate that the collection honors the Atari 2600 console as well as games like Swordquest, Asteroids, Combat, Centipede, and others.
Besides that, a Metaverse real estate investment fund, Republic Realm, also partnered with Atari to create new GFTs, that are similar to a video game feature that symbolizes treasure chests that have in-game items. It's called the loot boxes.
The Lennon Collection
Recently, Julian Lennon, the eldest son of John Lennon, has announced an auction of selected memorabilia left behind by his father. "Lennon Connection: The NFT Collection" includes a range of some of the rarest pieces from the life of the Beatles member.
Julian Lennon will narrate the NFT collection, which will be accessible in audio-visual mode.
The bidding started on January 24th and will continue until February 7th. Moreover, the auction of the collection is available on the NFT marketplace YellowHeart.
---