Lacoste is entering the Web3 space with an exciting NFT-related project, while billionaire Bill Gates criticizes and mocks such crypto initiatives.
On June 14, Lacoste, a French-based accessible firm selling clothing, footwear, sportswear, and watches, announced that it would launch a new NFT project dubbed UNWD3, pronounced "underwater" and promising "an immersive experience in collaborative fashion."
The non-fungible tokens (NFTs) symbolize Lacoste's emblematic crocodile that is emerging from the water. In total, there are 11,212 NFTs that represent René Lacoste's created polo shirt, dubbed L1212. The NFTs, generated on the ETH blockchain, were reportedly sold yesterday for a cost of 0.08 Ether (ETH), estimated at around $96 a piece.

Did you know?
Want to get smarter & wealthier with crypto?
Subscribe - We publish new crypto explainer videos every week!
Crypto Day Trading VS Swapping: What's More Rewarding? (Animated)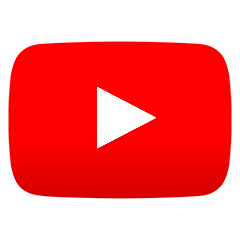 NFT holders will have the ability to access and explore the company's Web3 universe. For instance, such consumers will be provided various customization features on Lacoste's clothing line, as well as the opportunity to receive exclusive products.
Lacoste has not yet announced its full roadmap and all the possible features offered to the participants on the official project's website. However, it's still known that the initiative will take NFT holders "on a journey to experience collaborative fashion in a new creative way."
Chief brand officer of Lacoste Catherine Spindler recently stated that the UNWD3 demonstrates the brand's aim to join the Web3-driven wave of decentralization. She continued and stated:
"[This project] bears witness to our ambitions in this area as well as to the power of our brand: to bring together our communities and connect cultures around the crocodile… by proposing an experiential, interactive, and co-creative universe, in the image of Lacoste's creativity and avant-gardism."
The first Lacoste's NFT drop took place yesterday, while the winners of one of the crocodile NFTs will be announced today at 10:12 ET. More non-fungible tokens are expected to drop later this year.
In other news, earlier in June, Italian-based fashion designer, Prada announced its first independent Timecapsule NFT collection. The non-fungible token owners will reportedly have the opportunity to receive various prizes and future drops.
Likewise, back in January, Adidas, a sports clothing brand, and Prada have also fired up an NFT project dubbed adidas for Prada re-source, that reportedly featured an award-winning digital artist Zach Lieberman.
Bill Gates Slams Crypto Initiatives
On June 15, Bill Gates, an American business magnate and Microsoft co-founder, criticized crypto-related projects, including non-fungible token (NFT) initiatives. During a climate conference in California held on Tuesday, he stated that the sector is "based on the greater-fool theory."
On top of that, he sarcastically mentioned that "expensive digital images of monkeys are going to improve the word immensely," surely. Gates also described digital banking as "hundreds of times more efficient" when compared to cryptocurrencies.
In fact, Bill Gates is known for his criticisms of digital assets. For instance, back in February, the billionaire stated that cryptocurrencies are unreliable and players in the crypto ecosystem should avoid trading if they don't have as much money as the CEO of SpaceX Elon Musk. He stated:
"I'm not bullish on Bitcoin, and my general thought would be: If you have less money than Elon, you should probably watch out."
On another note, earlier in June, New York Attorney General Letitia James also issued a warning indicating that crypto is still in turmoil and residents should avoid trading as it might cause "more pain than gain."
---