Key Takeaways
Web3 is the present and future of the internet, offering unparalleled opportunities in blockchain, DeFi, and NFTs.
The Web3 Exam offers a unique, gamified learning experience, along with a substantial $130,000 prize pool and NFT certificates.
Web3 signifies a new era in digital innovation, offering unprecedented opportunities for learning, participation, and advancement.
The digital world is about to undergo a colossal transformation with the introduction of Web3, and it's time you joined this revolution.
Imagine being at the forefront of the internet's most significant shift, a move that promises to redefine our digital interactions. Web3 isn't just the future; it's the present and unfolding right before our eyes.

Did you know?
Want to get smarter & wealthier with crypto?
Subscribe - We publish new crypto explainer videos every week!
ICO vs IDO vs IEO: Which One's the Best? (Easily Explained)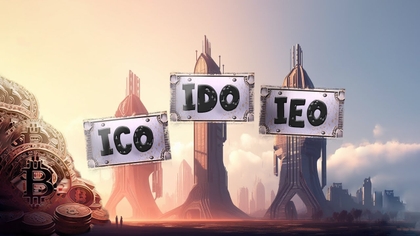 Web3 is revolutionizing everything - from how we handle finances with decentralized finance (DeFi) to how we perceive digital ownership via non-fungible tokens (NFTs). It's a world where blockchain technology isn't just a buzzword but the backbone of a new internet era. The potential is limitless, and the opportunities are ripe for the taking.
BitDegree is introducing the Web3 Exam - a gamified, learn-by-doing experience that not only educates but rewards.
The initiative isn't just any exam; it's your golden ticket to delve deep into the world of Web3, with a staggering $130,000 prize pool. But that's not all. Participants will also receive NFT certificates, symbolizing their expertise in this groundbreaking field.
The world's first Web3 Exam is designed to ignite your curiosity and reward your efforts in a way that no other platform has done before. With its gamified approach, every step of learning is an exciting experience, pushing you closer to not just understanding Web3 but mastering it.
By joining the Web3 exam, you become a part of a community that's not only ahead of the curve but is also shaping the future of the internet. This is your chance to not just witness but be an active participant in the Web3 revolution. With the knowledge you gain, you're not just securing your place in the digital future but also opening doors to unprecedented opportunities!
---