The malware intelligence company Intel 471 has recently issued a warning for a "one-time password" hack via Telegram bots.
While crypto investors are a lot more aware of rug pulls and scams due to media coverage and the involvement of law enforcement agencies, some hackers use more advanced methods to steal digital assets without getting caught.
Interestingly enough, based on a report by Intel 471, these particular Telegram bots are used to hack user wallets and are widely accessible to anyone. The cybercrime intelligence company identified multiple hacking tools that can access bank accounts, apps, as well as digital wallets or crypto exchange accounts.

Did you know?
Want to get smarter & wealthier with crypto?
Subscribe - We publish new crypto explainer videos every week!
Crypto Token VS Coin (Animated Explainer & Examples)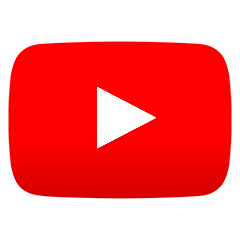 The text message bot named SMSRanger is probably the least sophisticated hacking tool, used to lure out various banking information from users via automated scripts. According to the report, if the targeted user answers the automated call and provides all required information, the hacker has a very high probability of stealing the victim's funds.
Another bot mentioned by Intel 471 was the BloodOTPbot which is a lot more sophisticated. It requires the hacker to impersonate an employee at the victim's bank, after which the bot would also contact the victim and try to use social engineering to get his verification code.
When the user sends out his verification code, the account is pretty much compromised by the hackers.
In fact, such tools are fairly inexpensive considering their success rate and potential gains. Intel 471 states that these programs cost $300 per month, with additional features like "live phishing panels" available for an extra $20 to $100.
A few weeks ago, Binance users were targeted by text message scams via an unauthorized withdrawal alert, coupled with a phishing link.
On the other hand, hackers from organizations like the North Korean BlueNoroff use somewhat similar techniques to the BloodOTPbot by impersonating people interested in crypto projects to gather crucial information on startups.