The examiner claims that Celsius' problems began long before 2022.
Shoba Pillay, an independent examiner appointed by the United States Bankruptcy Court to look into Celsius operations and its native token Celsius (CEL), has submitted the final report.
It is worth noting that the US Bankruptcy Court for the Southern District of New York appointed Shoba Pillay to investigate the matter on September 29th, 2022.

Did you know?
Want to get smarter & wealthier with crypto?
Subscribe - We publish new crypto explainer videos every week!
What is a DAO in Crypto? (Animated Explanation)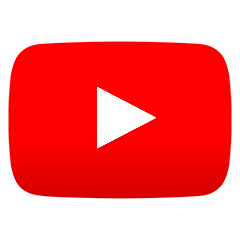 After four months, on January 31st, Pillay submitted a hefty 689 pages-long document filled with evidence, insights, appendices, and other detailed information.
In particular, during her examination, Pillay looked into how customers "cryptocurrency holdings were stored pre-petition and are stored post-petition." On top of that, an independent examiner investigated how the company was representing itself to the public, its tax compliance, the status of its mining business, and whether new deposits were used to pay customers.
Shoba Pillay opened her report by stating:
The business model Celsius advertised and sold to its customers was not the business that Celsius actually operated.
In her examination, Pillay found that during the initial Celsius (CEL) offering in March 2018, the company failed to raise an expected $50 million. At that time, the company raised just over 60% of what it expected, around $32 million. After failing to reach its initial goal, Celsius left its community in the dark.
Based on Pillay's report, Celsius and its founder Alex Mashinsky took control into their own hands and started manipulating the price of CEL.
Celsius did not earn sufficient yield on its crypto asset deployments to fully fund its CEL buybacks. As a result, it began using customer-deposited Bitcoin (BTC) and Ether (ETH) to fund its CEL purchases.
At the beginning of 2021, Celsius reportedly "justified its use of customer deposits to fill this hole in its balance sheet on the basis that it was not selling customer deposits but instead posting them as collateral to borrow the necessary coins."
Moreover, Pillay noted that between 2018 and 2022, the company's reward payouts were over $1.3 billion bigger than its revenue from customer assets.
Therefore, according to Pillay, "Celsius' problems did not start in 2022." Independent examiner claimed that Celsius was facing issues at least from 2020 after it "started using customer assets to fund operational expenses and rewards."
Celsius filed for Chapter 11 bankruptcy on July 13th, 2022.