China's anti-crypto position remains steadfast, despite increased adoption in Hong Kong.
CPIC Investment Management CEO Chenggang Zhou claims Hong Kong's growing embrace of cryptocurrencies doesn't signify a shift in mainland China's stance on digital assets.
In a recent interview, Zhou claimed that although Hong Kong's government has been actively promoting Web3 and cryptocurrencies, this doesn't reflect any alteration in China's regulatory approach or attitude.

Did you know?
Want to get smarter & wealthier with crypto?
Subscribe - We publish new crypto explainer videos every week!
What Are Oracles in Crypto? (Beginner Friendly Animation)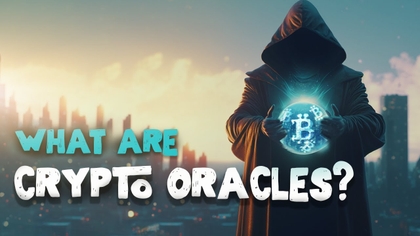 However, it is worth noting that Chinese state-affiliated banks opened accounts for crypto clients in Hong Kong. Moreover, CPIC Investment Management, a government-backed firm, launched two cryptocurrency funds in April.
Zhou highlighted that CPIC Investment Management, though backed by the Chinese government, operates as a Hong Kong entity regulated by the Securities and Futures Commission.
The man added that investing in various markets, asset classes, or products like cryptocurrencies is permitted under Hong Kong regulations, so no rules or laws are violated.
We got involved in crypto because Hong Kong regulations allow us to do that. But it's in no way any indication of the China government's attitude or policy, or change of policy.
China's opposition to cryptocurrencies persisted even before its complete ban in September 2021, and Zhou doesn't foresee any change in local government policies in the near future.
David Lesperance, the founder of Lesperance & Associates, concurs that while China is keen to increase foreign currency deposits, it's hard to imagine the country loosening its control over crypto usage for Chinese nationals.
Despite the growth of the crypto market in Hong Kong, mainland China's market remains effectively shut down. Crypto exchanges in Hong Kong have strict Know Your Customer policies to prevent mainland Chinese investors from trading on their platforms, further emphasizing China's unwavering anti-crypto stance.
However, at the end of 2022, the news broke that China is looking to launch its first state-based and regulated non-fungible token (NFT) marketplace, dubbed China Digital Asset Trading Platform.
---