In a surprising turn of events, the Chinese government shows a more favorable outlook on the crypto industry than once expected.
According to the local news report shared on April 3rd, CPIC Investment Management is looking to launch two cryptocurrency funds.
CPIC Investment Management is a subsidiary of China Pacific Insurance Company (CPIC), a China government-owned company, which has support from the Shanghai Government and China Securities Finance.

Did you know?
Want to get smarter & wealthier with crypto?
Subscribe - We publish new crypto explainer videos every week!
What is Crypto Arbitrage? (Risks & Tips Explained With Animation)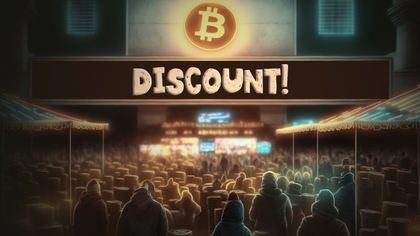 In particular, the move to launch two crypto funds is a result of collaboration between CPIC Investment Management and investment firm Waterdrip Capital.
It is worth noting that, on April 3rd, Waterdrip Capital took to Twitter to confirm the news.
In the announcement, Waterdrip Capital cited the Hong Kong government's recent crypto-friendly stance as the primary motivation behind the establishment of these joint crypto funds.
Based on the report, the first of the two funds, Pacific Waterdrip Digital Asset Fund I, will function as a venture capital fund with a focus on early-stage blockchain projects.
Meanwhile, Pacific Waterdrip Digital Asset Fund II is designed to manage proof-of-stake (PoS) digital assets. Both funds will predominantly cater to institutional investors and wealthy private investors.
Waterdrip Capital, a global investment firm founded in 2017, has a track record of actively backing blockchain-related projects and cryptocurrency startups. The company is known for supporting the Chinese cryptocurrency mining sector and investing in innovative projects like a decentralized Web3 network Peaq.
This move by a state-backed firm highlights the evolving stance of the Chinese government on the cryptocurrency industry, offering new opportunities for growth and innovation within the sector.
In other China-related news, crypto exchange Binance reportedly had deep ties with mainland China and its authorities until 2019.
---