It seems that hackers are getting more and more greedy.
Nomad, a cross-chain bridge protocol, gets hacked and drained for almost all of its funds worth $190,7 million in crypto.
On August 2nd, the news broke that Nomad has been hacked due to the gap in security exploit, which allowed hackers to steal the bridge's funds through a series of transactions.

Did you know?
Want to get smarter & wealthier with crypto?
Subscribe - We publish new crypto explainer videos every week!
Is Your Crypto Safe? (5 Best Crypto Security Practices Explained)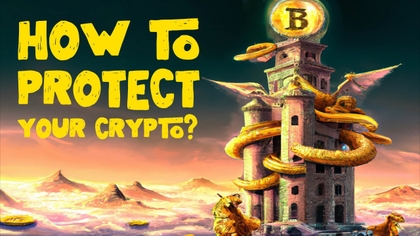 It is worth noting that some of the hackers were 'whitehat'. It means that these hackers took out funds to save the bridge from complete drainage and will return the investments when it is safe to do so.
Nomad took to Twitter to confirm the news:
During the hack the bridge lost WBTC, USD Coin (USDC), Hummingbird Governance Token (HBOT), Wrapped Ether (WETH), IAGON (IAG), Covalent Query Token (CQT), GeroWallet (GERO), Card Starter (CARDS), Frax (FRAX), Saddle DAO (SDL), Dai (DAI) and Charli3 (C3) tokens.
The strange thing about this hack is the value of which the tokens have been stolen. For example, IAGON (IAG), GeroWallet (GERO), Hummingbird Governance Token (HBOT), and Saddle DAO (SDL) were removed with transactions of exactly 150,039.999661.
Nomad allows making token transactions between Ethereum (ETH), Avalanche (AVAX), Milkomeda C1, Moonbeam (GLMR), and Evmos (EVMOS).
Due to the hack, Moonbeam announced on Twitter that the protocol has decided to go to maintenance mode until the damage will be clear and the investigation is completed. This means that Moonbeam disabled user transactions and smart contracts.
In regards to the actions taken to investigate this attack, Nomad has stated:
Nomad has notified law enforcement and is working around the clock to address the situation and provide timely updates. Nomad's goal is to identify the accounts involved and to trace and recover the funds.
The news comes a few days after Nomad shared a list of companies, which participated in giving $22 million in funding. The investors included OpenSea, Polygon, Coinbase ventures, Crypto.com capital, and others.
This is not the first time crypto bridges get attacked by hackers. Back in March, Axie Infinity's Ronin Bridge was robbed for more than $600 million.
---