The survey revealed that 11% of US insurance companies have already invested in crypto or have intentions of doing so.
Goldman Sachs, a New York-based multinational investment bank and financial services company, has released the results of its recent survey regarding the responses about cryptocurrencies.
According to the banking institution, a survey of 328 chief investment and financial officers showed that 6% of respondents have invested in cryptocurrencies or are planning to in the near future.

Did you know?
Want to get smarter & wealthier with crypto?
Subscribe - We publish new crypto explainer videos every week!
Non-custodial Wallet: Why Do You Need It Right NOW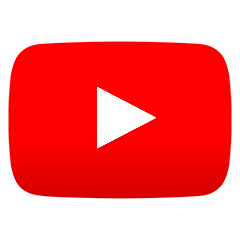 During a podcast dubbed "Exchanges at Goldman Sachs", Mike Siegel, the global head of the Insurance Asset Management business within Goldman Sachs Asset Management, commented on the survey and expressed his surprise at receiving significant results. According to Siegel, the banking institution didn't expect such huge participation from various financial and investment officers. He added:
"We had respondents that represented over $13 trillion worth of assets, which is about half of the global industry's assets."
On top of that, insurers in Asia came in second, with 6% planning or already invested in crypto, followed by European insurers with only 1%.
Moreover, cryptocurrencies came in fifth place for the asset class insurers anticipate producing the biggest returns over the year. Cryptocurrencies were just behind commodities, private equity, and the growing market equities, with 6% while also beating the US and European equities.
92% of the organizations that were questioned stated that they wouldn't invest in crypto over the next year, 7% implied that they would retain their current position, whereas 1% of the businesses said they planned to enhance their crypto holdings in the next 12 months.
On top of that, 16% of the respondents displayed their cautiousness about cryptocurrencies, while holding it as an asset class that would bring the lowest returns over the next 12 months.
Mathew McDermott, head of Digital Assets for Goldman Sachs' Global Markets Division, also stated that the crypto market is constantly developing, and a diverse range of organizations are becoming more comfortable in exploring various opportunities to invest in blockchain technology. He continued:
"I have been positively surprised by the rising adoption by global Asset Managers, who clearly recognize the potential of this market."
In other news, back in May, Goldman Sachs announced that it would explore crypto derivatives by placing some of the bank's derivatives products into FTX US crypto derivatives listings.
Also, earlier this year, Goldman Sachs implied that a widespread acceptance of crypto assets could increase correlation to other mainstream assets.