Glassnode made predictions considering that only 253 depositors are looking to exit their stake.
On-chain analytics firm Glassnode predicts that only 170,000 Ether (ETH), or less than 1% of all ETH staked on the Beacon Chain, will be unlocked in the first days after the long-awaited Ethereum's Shanghai hard fork.
It is worth noting that, in total, there are around 18.1 million staked ETH on the Beacon Chain.

Did you know?
Want to get smarter & wealthier with crypto?
Subscribe - We publish new crypto explainer videos every week!
What is a Crypto Mining Rig? Is it Worth it? (EASILY Explained)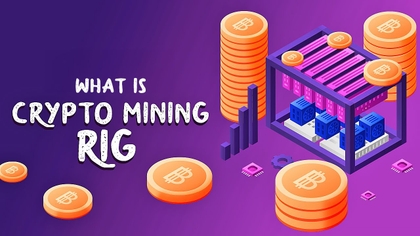 In particular, Glassnode's April 11th report estimates that $190 million (or 100,000 ETH) worth of staking rewards (100,000 ETH) and $133 million worth of staked Ether (70,000 ETH) will be unlocked post-Shanghai upgrade.
This projection is based on the limited number of depositors, just over 250, looking to exit their stake, as well as mechanisms designed to prevent a sudden Ether supply surge in the market. Glassnode's data also indicated that only 22% of exiting depositors are currently in profit.
According to Glassnode, the exiting depositors own 1,229 validators, while an additional 214 slashed validators are expected to be forced out once Shanghai is activated on Ethereum.
Glassnode maintains that the hard fork is unlikely to cause a significant change in Ether's price:
Even in the extreme case where the maximum amount of rewards and stake are withdrawn and sold, the sell-side volume still falls within the range of the average weekly exchange inflow volume.
On top of that, Glassnode added that "even the most extreme case will have an acceptable impact on the price of ETH."
The firm also predicts major Ether withdrawals from crypto exchange Kraken after the US Securities and Exchange Commission questioned the legality of its staking services. Moreover, Glassnodes alleges that crypto lending platform Celsius will sell its staked Ether amid bankruptcy proceedings. However, Glassnode believes these actions won't be immediate.
It is worth noting that the long-awaited Ethereum Shanghai upgrade is set to launch on April 12th at 10:30 PM Coordinated Universal Time (UTC).
---