Sam Bankman-Fried, CEO of FTX, recently tweeted his thoughts reflecting on 2021, and what awaits the crypto industry in the following year.
Known as SBF on social media, FTX CEO Sam Bankman posted several tweets regarding the state that cryptocurrencies were in throughout 2021, and how it may change next year. Surprisingly, he sees a lot of positive outcomes in the future as this year was, in his own words, "the most explosive" one.
He did a small recap of the year 2021, stating that some of the most crucial parts of crypto that we already have are "a solid userbase", "smart contracts" that "brought crypto from digital gold, to web3/metaverse/defi/etc", set purposes and usage of crypto like remittances and NFTs, a starting point to scaling solutions, and the growing popularity across the globe.

Did you know?
Want to get smarter & wealthier with crypto?
Subscribe - We publish new crypto explainer videos every week!
What is Yield Farming in Crypto? (Animated Explanation)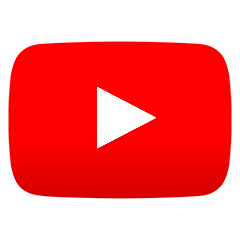 However, there were some obstacles that he addressed. The first one was regulation that essentially left both the crypto industry and regulators feeling frustrated, without set agreements that would fit both sides.
Sam Bankman's vision for 2022 is "to work collaboratively on ways to address current regulatory gaps while allowing liquidity to move onshore -- to the US, and to Europe, and other jurisdictions."
Likewise, he states that building a framework for the transparency of stable coin transactions "would solve 80% of the problems while allowing stablecoins to thrive onshore" without the open network getting restricted by "existing banks".
Finally, he expressed the need for "standard markets oversight", "a disclosure, registration, and anti-fraud based regime for token issuances" so customers are less likely to fall to scams when dealing with digital assets.
In a nutshell, SBF looks to 2022 on a positive note, hoping for better scaling mechanisms, transaction speed, and regulatory systems so that digital assets get welcomed more openly by government institutions.