Former NY banking regulator opposes claims that Signature Bank shutdown was politically motivated against the crypto industry.
Maria Vullo, the former head of the New York banking regulator, said that the decision to shut down Signature Bank was made "based upon whatever the data was with respect to the withdrawals by customers." Vullo made the statement opposing claims that the bank was shut down due to political hatred against the crypto sector.
Barney Frank, a Signature Bank board member, claimed that the closure of Signature Bank was politically motivated. According to Barney Frank, the bank was shut down to send a message to the banking sector to stop serving crypto customers.

Did you know?
Want to get smarter & wealthier with crypto?
Subscribe - We publish new crypto explainer videos every week!
Hot VS Cold Wallet: Which One Do YOU Need? (Animated)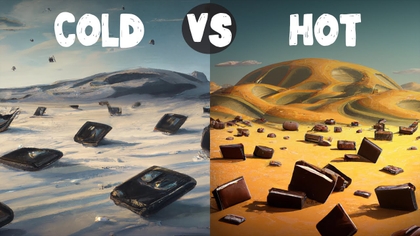 Vullo believes that the shutdown of Signature Bank was caused by the crisis of confidence in its leadership. She added that the bank failed to provide consistent and reliable data. According to Vullo, policy reasons would not cause a bank to be shut down.
I don't think you close down a bank because of a policy reason, you do because its risk management or its financial picture is unsafe and unsound.
Vullo added that the collapse of the bank could have also been triggered by a contagion risk caused by the shutdown of Silicon Valley Bank a few days earlier. She praised federal regulators for acting fast to reassure the public that the banking industry was okay.
Federal regulators stated they would prioritize depositors to ensure they get all their funds back while the banks' shareholders got nothing. The result, according to Vullo, was that it convinced bank customers across the US not to pull out money, preventing a nationwide bank run.
After the shutdown, Signature Bank gave over the control to FDIC, the federal agency that insures bank deposits until they are sold. It is reported that those interested in buying the bank's assets have until March 20th to submit their bids.
---