Former PayPal executive believed that in the future, Bitcoin will function as a fiat conversion layer.
David Marcus, the former president of PayPal and current CEO of Bitcoin Lightning payments firm Lightspark, recently spoke about the role of Bitcoin's Lightning Network in revolutionizing global payments.
According to Marcus, current international money transfer systems are as outdated as fax machines.

Did you know?
Want to get smarter & wealthier with crypto?
Subscribe - We publish new crypto explainer videos every week!
What is DeFi in Crypto? (Explained with Animations)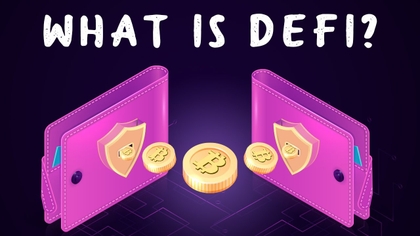 In a recent interview with CNBC on September 11th, Marcus highlighted the ease with which people can share information today through email or texting. However, he lamented that no such comfort exists for global financial transactions. Marcus stated:
If you were to stop <someone> and wanting to communicate with them you could ask them for an email address and you can email them easily the next minute <and> you could text them.
However, when it comes to sending money internationally, especially to someone not using the same fintech app or who resides outside the US, the situation is far less straightforward.
According to Marcus, transferring money to a non-US resident would entail walking to a bank and paying a hefty fee for an international wire transfer.
If it's after Friday at 5 PM, tough luck.
Marcus' company, established in May 2022, aims to resolve this issue by leveraging the capabilities of Bitcoin's Lightning Network. A former PayPal executive believes that Bitcoin won't be the currency for purchasing goods and services but will be a conversion layer for transferring US dollars into other currencies like the Japanese yen or euro.
Marcus further explained that the synergy between Bitcoin's settlement layer and Lightning's instant payment capacity enables transactions to be completed at a low cost.
As the former president of PayPal and now CEO of Lightspark, David Marcus brings a unique perspective on the financial hurdles of global money transfers. By championing Bitcoin's Lightning Network, Marcus posits a future where international payments are as easy, quick, and affordable as sending an email.
It is worth noting that PayPal has recently rolled out its native stablecoin, PayPal USD (PYUSD).
---