As the EU Finance Twitter account claims, it is a "historic day for crypto in Europe."
The European Parliament, one of the legislative bodies of the European Union and one of its seven institutions, has voted in favor of the groundbreaking crypto-focused MiCA legislation, paving the way for standardized regulations across the EU.
The long-awaited Markets in Crypto-Assets Act (MiCA) has finally received the green light from the European Parliament after two previous postponements. Now, the European Council's approval is the last step before the legislation officially comes into effect.

Did you know?
Want to get smarter & wealthier with crypto?
Subscribe - We publish new crypto explainer videos every week!
Crypto Fees Explained: How Not to Overpay? (Animated)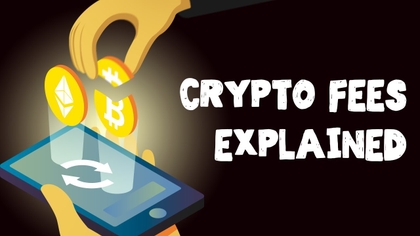 Following the vote on April 20th, European Parliament member and MiCA rapporteur Stefan Verger called the decision a "milestone for the crypto asset industry."
The core objective of MiCA is to create a consistent regulatory framework for crypto assets across the European Union. This will offer legal certainty to investors and companies in the industry, ensuring transparency and clear-cut rules for all parties.
In particular, the legislation will outline operational, structural, and governance requirements for digital asset issuers and establish disclosure and transparency standards for crypto trading.
While the general response to MiCA has been cautiously optimistic, the 400-page document has its share of shortcomings. The current draft overlooks the rapidly growing decentralized finance (DeFi) sector, disregards crypto lending and staking, and lacks clarity on non-fungible token (NFT) regulations.
As per Chainalysis, MiCA provisions specifically targeting stablecoins should become effective in July 2024. Other regulations, including those pertaining to crypto asset service providers, will be enforced from January 2025.
Speaking at Paris Blockchain Week 2023, Janet Ho, head of EU policy at Chainalysis, noted that MiCA's success relies on comprehensive feedback and necessary adjustments to the documentation.
Shortly after the news broke, crypto community members commented on the recent development. Binance CEO Changheng "CZ" Zhao took to Twitter to note that "overall <...> this is a pragmatic solution to the challenges we collectively face."
There are now clear rules of the game for crypto exchanges to operate in the EU. We're ready to make adjustments to our business over the next 12-18 months to be in a position of full compliance.
The European Parliament's approval of the MiCA legislation marks a significant step toward standardized crypto regulations in the EU, potentially providing legal certainty and investor protection in the crypto sphere.
---