European Central Bank is aiming to find the best asset for cross-border payments medium.
The European Central Bank, one of the most important central banks in the world, is searching for the ultimate cross-border payment medium.
According to the study posted by the European Central Bank (ECB) called "Towards the holy grail of cross-border payments", the institution declares that the best payment method for this cause is central bank digital currency (CBDC).

Did you know?
Want to get smarter & wealthier with crypto?
Subscribe - We publish new crypto explainer videos every week!
Non-custodial Wallet: Why Do You Need It Right NOW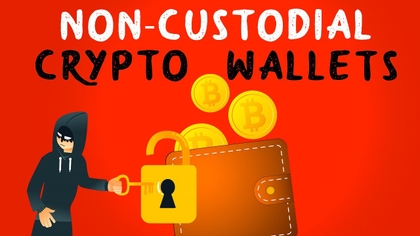 The Central Bank has also overviewed various stablecoins, Bitcoin, and other options for cross-border payments.
The study "Towards The Holy Grail of Cross-border Payments" notes that cross-border payments are needed as a method to have an immediate, cheap, universally reached, and secure settlement medium.
In regards to Bitcoin, it is viewed as "the most prominent unbacked crypto asset", which cannot function as a good cross-border payment method due to its highly volatile nature.
The study notes:
Since the settlement in the Bitcoin network occurs only around every ten minutes, valuation effects are already materializing at the moment of settlement, making Bitcoin payments actually more complicated.
Concluding the Bitcoin section, the study also highlights that this cryptocurrency cannot be a cross-border payment due to its "underlying technology (and in particular its "proof-of-work" layer)", which is considered to be excessively expensive and wasteful. Moreover, considering the drawbacks of Bitcoin, the study also notes governance issues and price volatility.
According to the study, CBDC is the better choice for cross-border payments because of its monetary sovereignty and the possibility of instant payment via central banks.
Although European Central Bank declines Bitcoin as a cross-border payment method, other institutions are welcoming this cryptocurrency with open arms. Just recently, Honduras' Santa Lucia launched Bitcoin as a payment method in local businesses. On July 27th, Gibraltar also allowed tourists and locals to pay with Bitcoin for their goods and services.
---