Over in Gibraltar, tourists and locals are able to pay with Bitcoin Lightning Network for their coffee, postcards, or chocolates.
Gibraltar, a British Overseas territory is taking a step forward in allowing people to pay for their goods with Bitcoin.
The businesses in Gibraltar are using Bitcoin Lightning Network to allow visitors to pay in Costa Coffee, Hotel Chocolat, Gibraltar Bakery, and the Card Factory. It is one of the easiest ways to pay quickly and efficiently.

Did you know?
Want to get smarter & wealthier with crypto?
Subscribe - We publish new crypto explainer videos every week!
What is DeFi in Crypto? (Explained with Animations)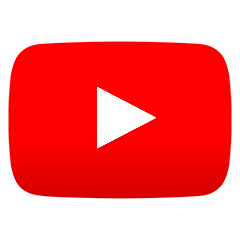 Neil Walker, managing director of the companies that accept these payments, claims that the method of paying with Lighting Network and Bitcoin is the same as paying with a contactless card. On top of that, Walker says that LN transaction fees are lower that the ones of Visa or Mastercard. Moreover, Walker adds:
It is just as quick you can tap and pay contactless credit cards, you can tap and pay lightning, scan a QR code. And whilst I haven't timed it, I reckon it's almost exactly the same speed.
The visitors are already loving the new payment method and are using Twitter to share their excitement.
When talking about the payment method, Walker added that perhaps the familiarity of the 'tap and pay' action or simple QR scan will encourage users to cut their transaction fees and pay through Lightning Network.
It is also considered that this integration can facilitate the payment process not only in speed but also in currency exchange. Gibraltar uses the Gibraltar pound, whereas the majority of tourists and workers come from Spain where they use euro. Incorporating this technology will allow people to use the same currency.
Gibraltar is not the only island using Bitcoin as a payment currency. The Island of Man, the small island between England and Ireland, integrated Bitcoin Lighting Payment back in 2015.
As a small island, Gibraltar has been actively participating in the crypto field. Back in April, The Gibraltar Financial Services Commission (GFSC) implemented new rules for the ledger technology sector. Moreover, in December of 2021 Gibraltar integrated blockchain technology into government systems.