The European Central Bank chooses Amazon, among other companies, to assist in digital euro prototype development.
The European Central Bank (ECB), the institution responsible for managing the euro and implementing EU economic & monetary policies, has chosen companies to assist in the development of a digital euro prototype.
According to the announcement shared on the ECB website, the institution aims to test "how well the technology behind a digital euro integrates with prototypes developed by companies."

Did you know?
Want to get smarter & wealthier with crypto?
Subscribe - We publish new crypto explainer videos every week!
What is DeFi in Crypto? (Explained with Animations)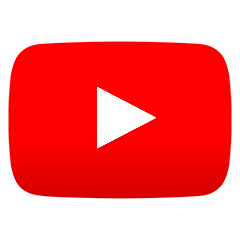 The ECB chose five companies: tech firm Amazon, Italian bank Nexi, European Payments Initiative (EPI), Spanish digital bank CaixaBank, and French payments platform Worldline. Each of these companies will develop a prototype based on the assigned use cases.
"Big Four" technology company Amazon will work exclusively on e-commerce payments. EPI, the group of 31 banks and credit institutions, together with Italian bank Nexi, will focus on point-of-sale retail payments.
Digital bank CaixaBank will work on developing a mobile app to simulate how users would transfer digital euros to their bank accounts or other individuals. Lastly, Worldline will create a prototype for "peer-to-peer offline payments."
The companies were chosen from a group of 54 front-end providers. The institution emphasized that although all companies fulfilled the "essential capabilities," the chosen five were the best match for the required use cases.
The ECB highlighted that prototypes will not be reused for further stages of digital euro development. According to the European Central Bank, companies will create front-end prototypes, which will be processed through "Eurosystem's interface and back-end infrastructure."
The prototyping exercise is a part of the European Central Bank's investigation phase on the digital euro. The institution expects to round up its research in the first quarter of 2023. The ECB is set to make a decision on whether it will launch the digital euro or not in September 2023.
---