Key Takeaways
The European Parliament approved the Data Act, including a clause for interrupting and terminating smart contracts.
The Act aims to grant users access to data from smart devices, addressing the underuse of such data.
Data Act's criticisms focus on the vague definition of the smart contract clause, with the European Commission assuring that the Act does not make smart contracts illegal.
The European Parliament has taken a decisive step in the regulation of digital data by approving the Data Act, a piece of legislation that sparked a debate due to its provision for smart contracts.
According to a press release on November 9th, the Data Act received a strong majority of votes, with 481 in favor and only 31 against. This legislation is now awaiting the nod from the European Council to be enacted into law.

Did you know?
Want to get smarter & wealthier with crypto?
Subscribe - We publish new crypto explainer videos every week!
How to Avoid Major Crypto Investment Risks? (Beginner-Friendly)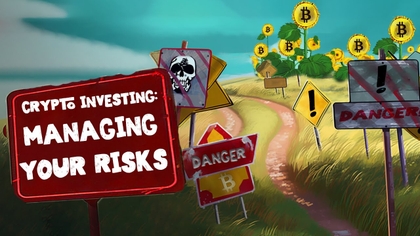 Central to the Data Act is a controversial requirement mandating smart contracts to possess the capability to be "interrupted and terminated." It also introduces controls for functions that can reset or halt these contracts.
The Act's primary goal is to enable users to access and utilize the data generated from their smart devices. The European Commission has noted that a significant portion of such data, estimated at 80%, when collected is not used.
However, the smart contract clause has faced criticism for its broad definition and lack of clarity regarding the specific circumstances under which interruptions or terminations of contracts should be executed.
A coalition of EU blockchain advocacy groups and numerous cryptocurrency firms expressed their concerns in a June open letter. They warned that the Data Act could potentially place smart contracts utilizing data from public blockchains, like Ethereum, in violation of the law.
In response to these concerns, the European Commission assured that the Data Act does not target blockchain technology. It has reassured stakeholders that fears of the Act rendering smart contracts illegal are baseless.
This is not the first crypto-related legislation approved by the EU this year. In June, the EU enactment the Markets in Crypto-Assets (MiCA) framework, making it an official law.
---