Ethereum blockchain is getting closer and closer to the Shanghai upgrade.
Ethereum Foundation, a non-profit organization dedicated to supporting Ethereum and related technologies, has successfully upgraded its Sepolia testnet to Shapella.
Based on the blog post shared on February 21st, the Sepolia Shapella upgrade allows validators to withdraw stakes from the Beacon Chain "back to the execution layer."

Did you know?
Want to get smarter & wealthier with crypto?
Subscribe - We publish new crypto explainer videos every week!
4 Ways to Turn Fiat to Crypto VS Crypto to Fiat (Easily Explained)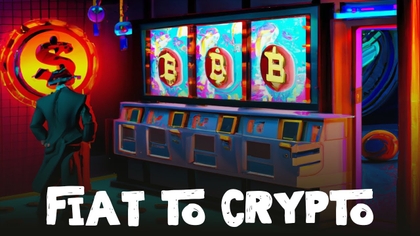 Shapella references two upcoming upgrades, Shanghai and Capella. The Shanghai upgrade will affect the execution layer, while the Capella upgrade will apply changes to the consensus layer.
The news about the successful implementation of the Sepolia testnet was revealed by an Arbitrum researcher and developer on Twitter. The user, dubbed "terencechain," informed that some Prsym validators may be offline due to the old version but will soon come online.
The Sepolia upgrade was completed on February 28th at approximately 4:04:48 AM UTC, at epoch 56832.
For this upgrade, validators had to stake 32 Ether (ETH) to be allowed to validate on the Ethereum blockchain. Upon the new upgrade, validators can either withdraw excess rewards of 32 ETH and continue validating or take 32 ETH and other bonuses and stop validating.
The final step before the Shanghai upgrade will be launching Goerli testnet. At the time of writing, it is unclear when the Goerli testnet will be rolled out. However, many experts anticipate that both the Goerli testnet and Shanghai upgrade will see daylight at some point in March.
After the Shanghai mainnet fork upgrade, the team behind Ethereum is also planning to install several upgrades, including "Surge," "Verge," "Purge," and "Splurge."
Shanghai upgrade is the first set of improvements that will be applied to the Ethereum blockchain after its Merge upgrade. In September 2022, Ethereum transitioned from Proof-of-Work to Proof-of-Stake.
---