Uniswap v3 should be deployed on Boba Network in "the coming weeks."
Uniswap, a decentralized cryptocurrency exchange that uses a set of smart contracts to execute trades, is launching its noncustodial automated market maker Uniswap v3.
For quite some time, Uniswap community members were voting for various blockchains to deploy the third version of the decentralized exchange protocol.

Did you know?
Want to get smarter & wealthier with crypto?
Subscribe - We publish new crypto explainer videos every week!
What is a DAO in Crypto? (Animated Explanation)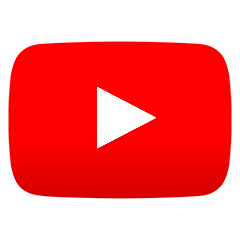 Most recently, community members voted in favor of launching Uniswap v3 on Boba Network's layer-2 protocol. The proposal received over 50 million votes and, therefore, was passed.
Upon the successful vote, Boba Network became the sixth chain deploying Uniswap v3. Based on some announcements, the deployment will start in "the coming weeks."
At the end of January, the news broke that community members also voted in favor of launching Uniswap v3 on Binance's blockchain network, BNB Chain.
When talking about the launch of Uniswap v3 on Boba Network, Boba's core contributor, Alan Chiu, noted that deployment will allow developers to build on- and off-chain decentralized finance (DeFi) applications on Uniswap.
While the Uniswap protocol will remain permissionless, developers will be able to build a compliant layer atop of it that leverages Hybrid Compute to tap existing, TradFi-friendly KYC/AML services.
Moreover, Alan Chiu believes that deploying Uniswap v3 on Boba Network will help Uniswap to reach broader institutional markets and expand to Asia. According to Chiu, Boba Network has recently gained significant exposure in South Korea and is making its first steps in Japan.
On top of that, by deploying the third version of its decentralized exchange protocol on Boba, Uniswap will "enhance the gaming infrastructure on Boba Network being a trusted and premium DEX to facilitate token transfers."
It is worth noting that Boba Network has pledged around $1 million in $BOBA tokens "to foster the usage of Uniswap v3 on Boba Network."